How to make your and/or your family's reservations:
Begin by clicking on the following link:
You should see a screen like this,

Enter you or your family member's first and last name and click "get confirmation code":
Confirm it's you and select "Yes," as seen below:

You will now be emailed a code, this may take a few minutes. Once you have your code, enter it here and click confirm. *NOTE: if you cut and paste be very careful not to grab an extra space.*

Once code is entered correctly your screen will look like this, with classes to reserve: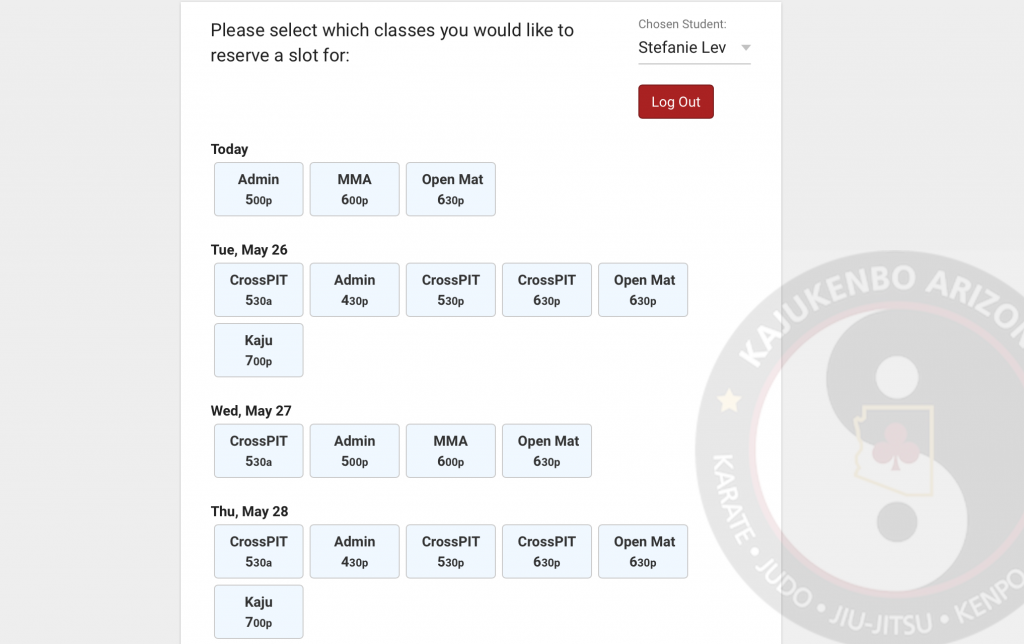 You can switch between family members like this at the top right corner:

Once you reserve it will say this:

RESERVATION NOTES:
– SAVE THIS EMAIL and YOUR CODE EMAIL, you can use the same code again and again, by logging out and clicking on link again, and logging back in by selecting "I have my confirmation code".
– You will receive an email reminder early morning day of each reservation, please make any changes immediately by contacting Aunty Jen.
Thank you for your continued support!