PILATES
Adults or With Permission of Instructors
What Is Mat Pilates?
 At Kaju AZ we are dedicated to our motto "Train Strong to Remain Strong." Being physically and mentally stronger helps us live our best lives! Mat Pilates is a way to stretch and strengthen your body, primarily the muscles of the core which span from your hips to your shoulders. This class will work to balance all muscle groups' strength and flexibility with an emphasis on challenging the core muscles with each movement.  Mat Pilates is a safe method to sculpt your body and to feel increased agility in your daily movements utilizing resistance techniques.  
Pilates was originally developed by Joseph Pilates, who dedicated his entire life to improving physical and mental health during the early 20th Century. Today Pilates is a well-known exercise and lifestyle across the globe, and is a popular choice of exercise for hundreds of thousands of people. For a brief history of Pilates watch this:  https://youtu.be/vWkxhtfw0A8 
 What Is Pilates Good For?
Great for killer abs and core
Good workout for your entire body
Perfect rehab for back pain
Gives you a great backside.
Improves your posture
Places no pressure on your knees and joints
An exercise for everyone – all sizes and shapes will benefit
Boosts your mental health and improves focus and concentration
Improves your sports performance
Increases your flexibility
Improves your blood circulation
Can help you learn and think faster while improving memory
Gives you better spinal health & strength
Prevents the risk of injuries
Gives you strength without the bulky muscles
Gentle but challenging
Beneficial both during and after pregnancy
Can assist with weight loss
Helps to reduce stress and anxiety
Boosts your stamina
Helps your body to digest your food easier
Versatile and very adaptable to your needs
Raises your energy level
Helps to cut down on body fat and lower cholesterol levels
Stress release
Lowers blood pressure
Assists with recovery from injuries
Strengthens your immune system
Helps to reduce headaches
Helps with your sleeping and reduces insomnia
About the Instructor  
Our instructor, Jen Latino, is a certified classical Pilates instructor.  Professor and Aunty have been working with her for more than two years, but she has taught for more than 6 years."I discovered classical pilates through physical therapy sessions due to a car accident. I feel so much stronger and more mobile today than I did before the accident, I am truly in tune with what my body is doing and have learned how to prevent injuries throughout my daily activities, Jen explains. "My inspiration comes from seeing the improvement in the quality of life to everyone that practices." Outside of Pilates and FST, she enjoys hiking, camping, and exploring the outdoors with her dog! "The best tip I have for beginners is to be patient with yourself. Pilates is a practice, it takes hard work and dedication. The reward is well worth the work!"
How Do I Get Started with Mat Pilates?
We offer a free two-week trial. All the equipment is provided – just dress comfortably (workout clothes are better than street clothes) and sign our waiver below. 
We offer the classes on our regular schedule, plus a free 15-minute private trial session. Other pricing options: 
30 min FST session: $50
 Private Pilates – 50 minutes: $95
Reserve your trial now by clicking the buttons below!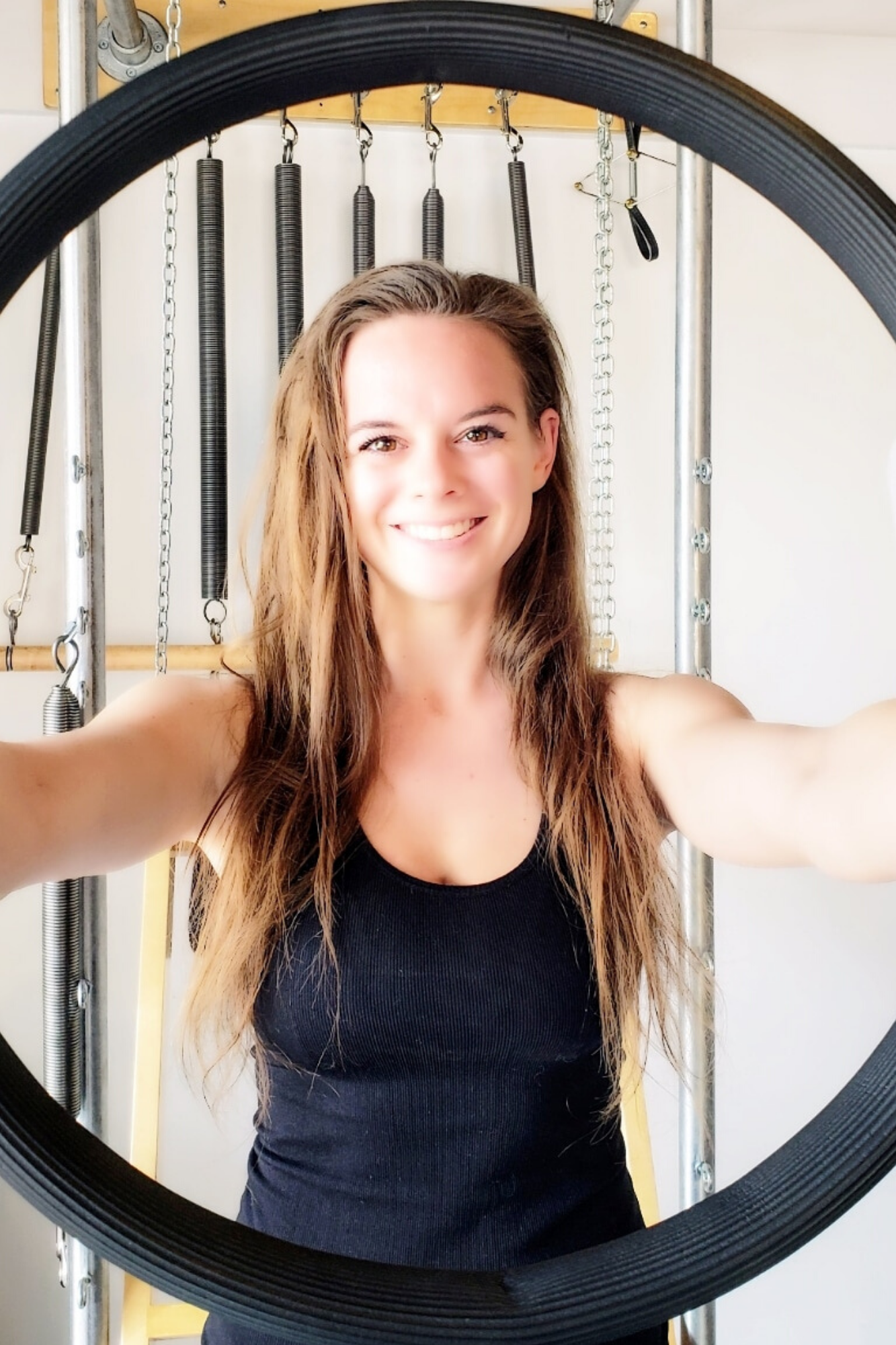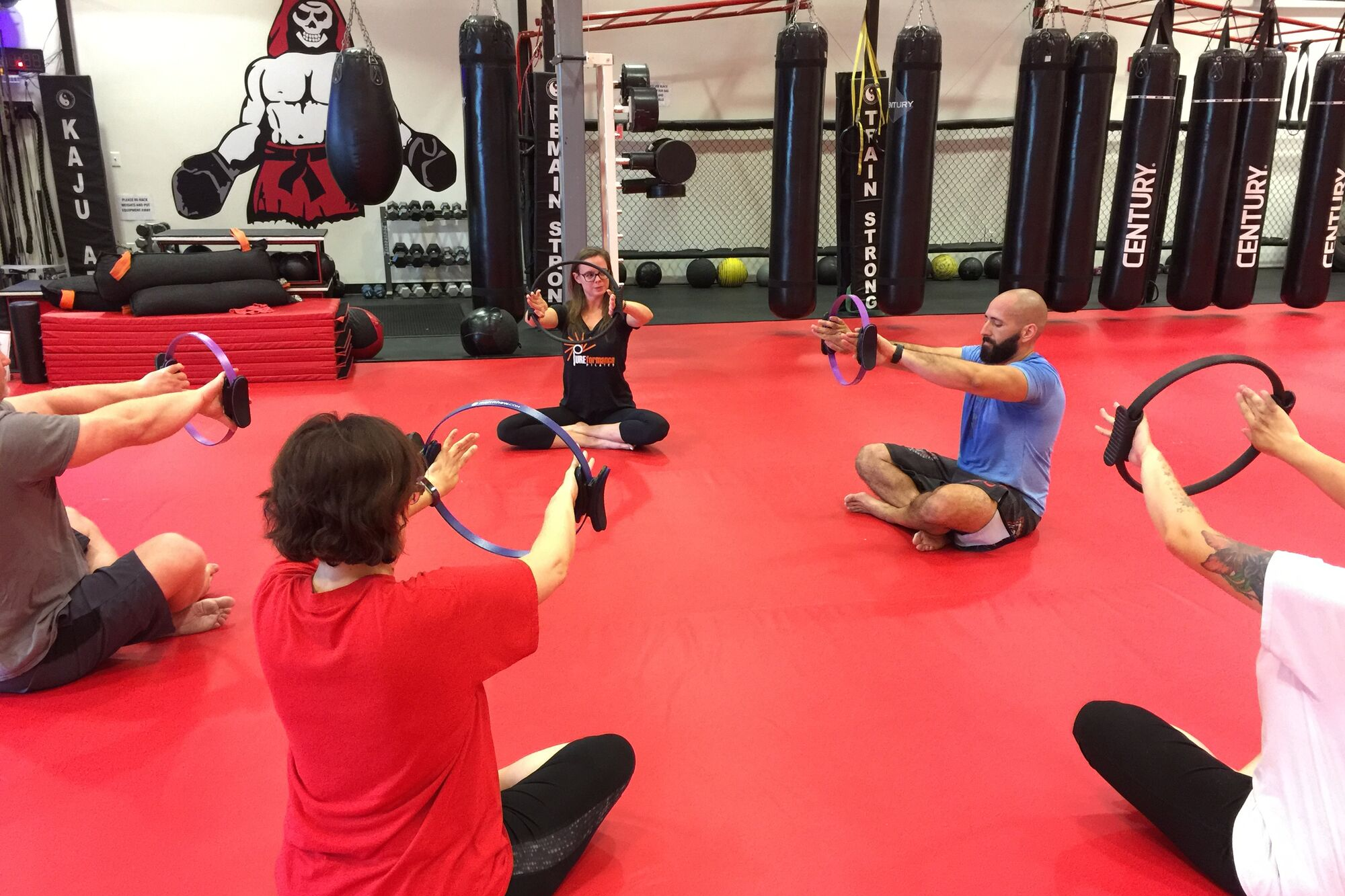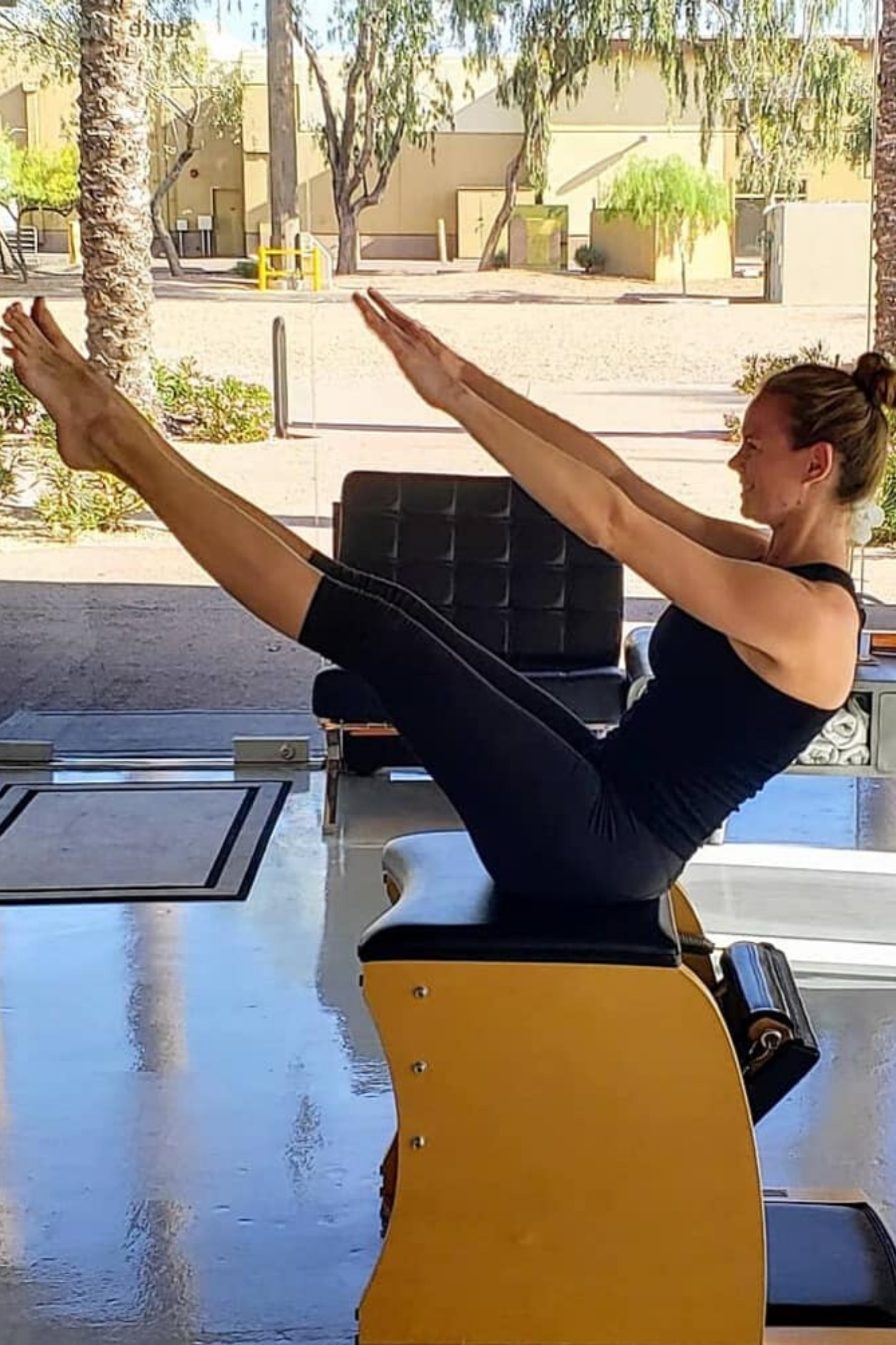 We invite you to dress comfortably, prepare to join in, and have fun!
There is no obligation to try our free class.
Other Programs at Kaju AZ
Click on an image to learn more.