Aloha Kaju AZ Family!
Kaju AZ is excited to be expanding our class sizes in June. Classes are on a reservation basis and we will adjust as we are allowed to do so.  We feel comfortable with 20 juniors and 8 dragons per class. When these classes are simultaneous, classes will be below the threshold of 50. Adult Kaju classes will be expanded to 25. Kickboxing and PIT will be limited as well since these are simultaneous offerings. Further, our regular schedule is back – all Dragons classes and CrossPITs are now available. 
We will maintain our high cleaning standards of all surfaces.  We also recommend social distancing in the lobby and bleachers with a self-policing policy: if you don't feel comfortable, it's okay to not come in. We are happy to help get your children in and out of class. Continue to follow the traditional etiquette of not coming to class if you are sick, not touching any unnecessary surfaces etc.  While we look forward to handshakes from our students soon, we will continue to fist bump in June.
REMINDER PER THE CDC GUIDELINES: "All vulnerable individuals should continue to shelter in place. Members of households with vulnerable residents should be aware that by returning to work or other environments where distancing is not practical, they could carry the virus back home. Precautions should be taken to isolate from vulnerable residents. All individuals, when in public (e.g., parks, outdoor recreation areas, shopping areas), should maximize physical distance from others. Social settings of more than 50 people, where appropriate distancing may not be practical, should be avoided unless precautionary measures are observed."
CLICK TO LEARN MORE ABOUT MAKING A RESERVATION
As always, do not hesitate to contact us if you have any questions or comments. 
#TrainStrong #StayPositive
Professor Kelly & Aunty Jennifer Corder
Welcome to Our Gilbert Dojo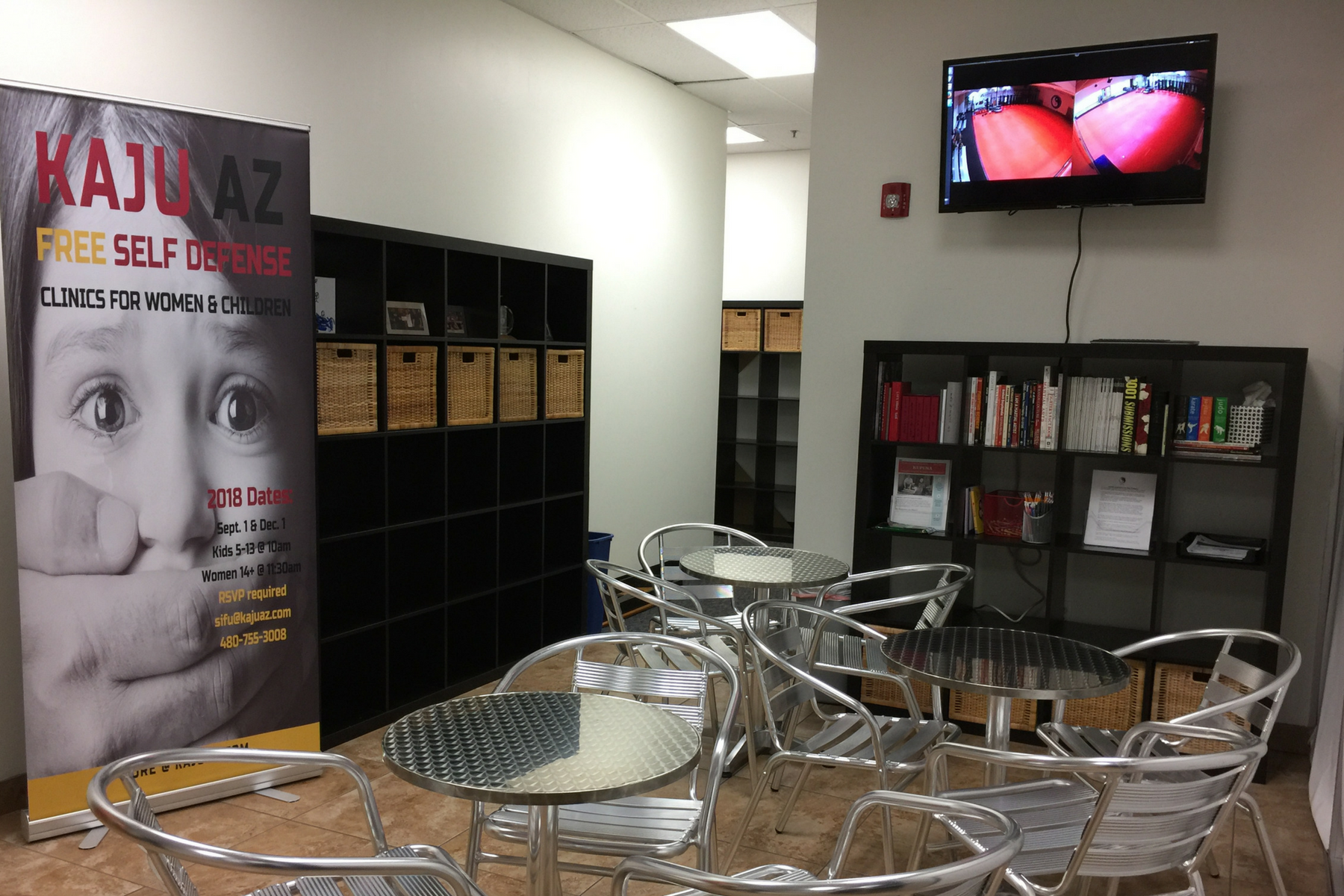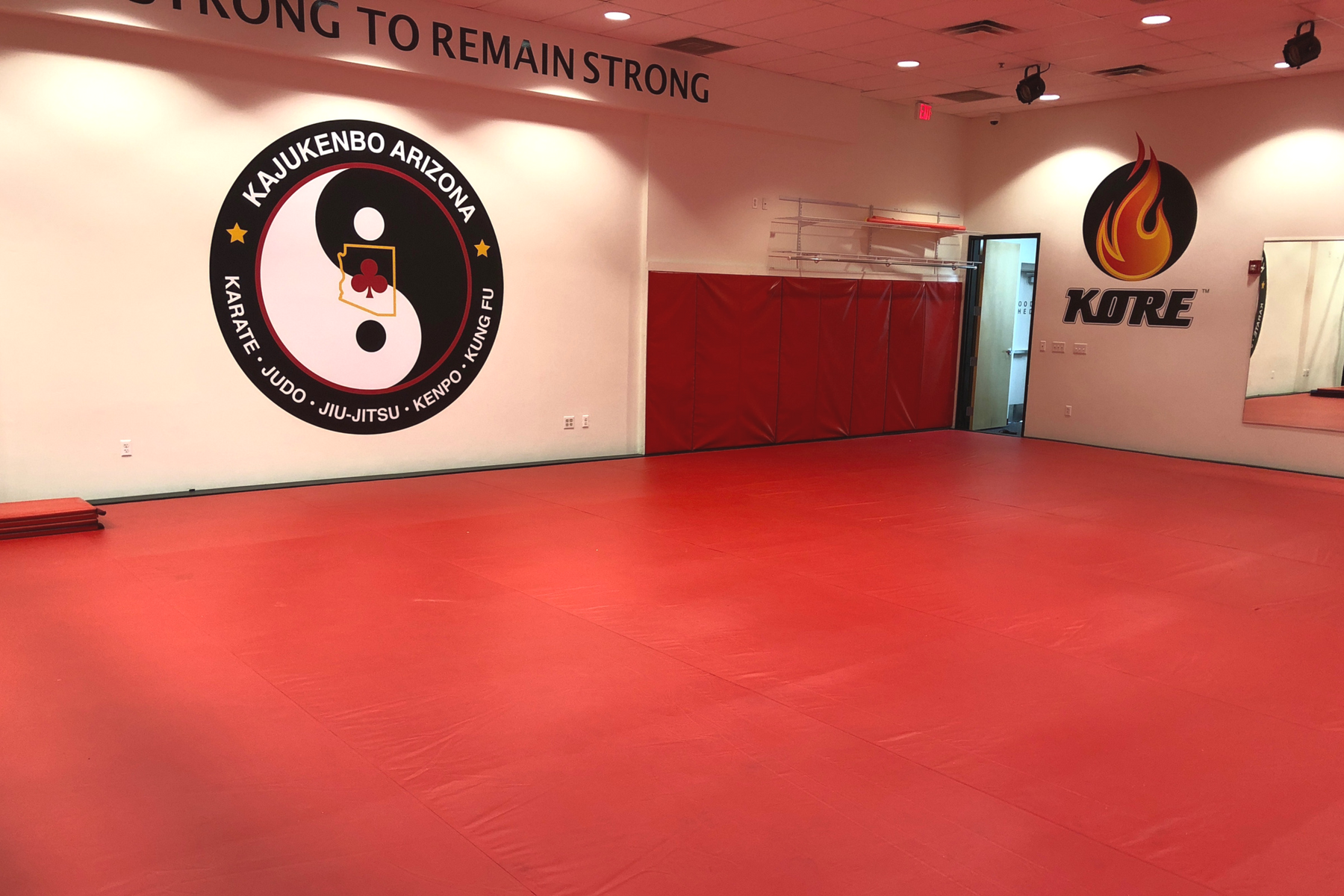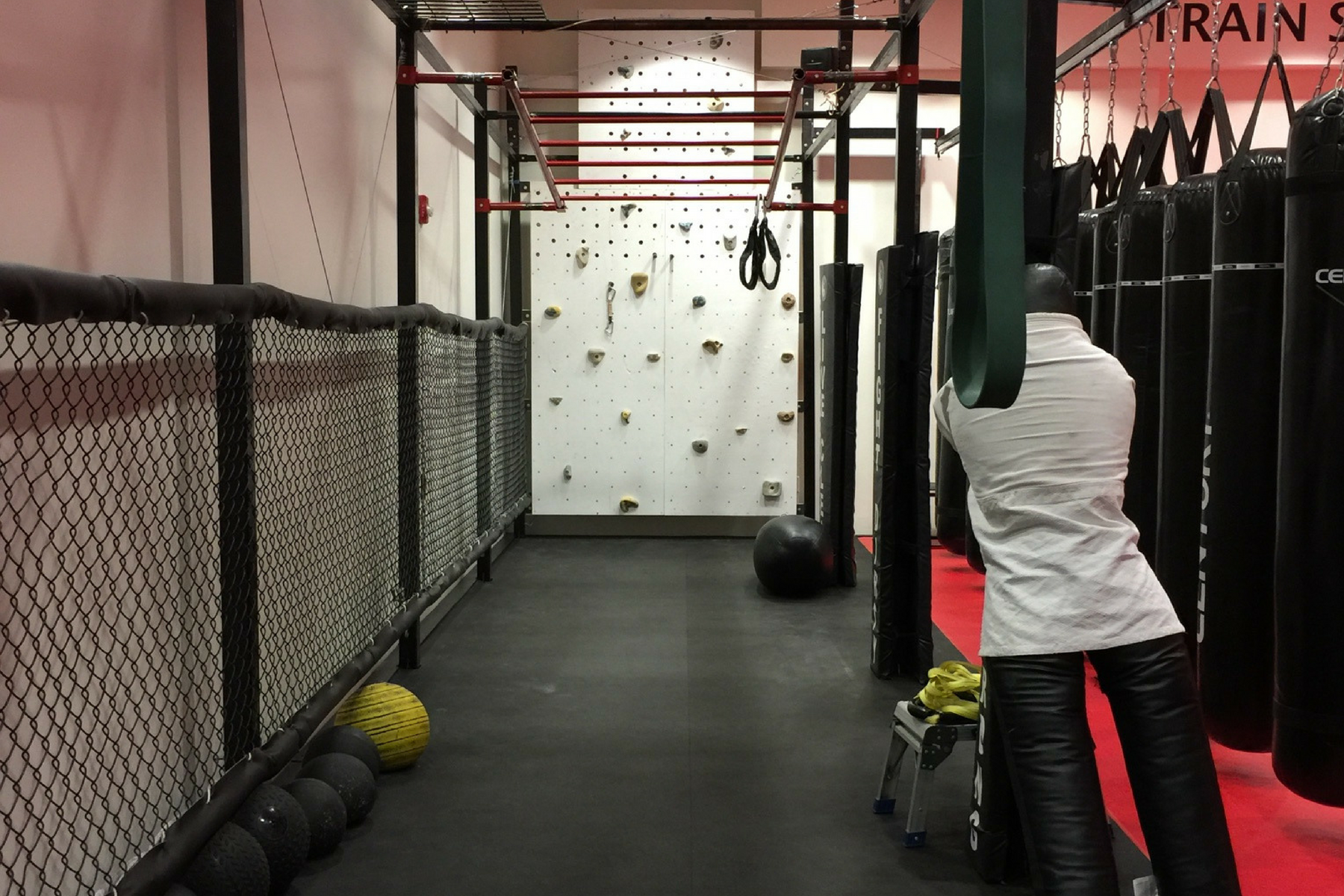 Programs at Kaju AZ
Click on an image to learn more.
"Kaju AZ has been an integral part of my whole family's life for many years. Yes, the martial arts training and physical fitness components are great, but often more valuable are the life lessons we learn. I constantly receive unsolicited compliments on my 3 teenagers on their work ethic, respect, and leadership skills – all of which have been developed and honed by the amazing instructors at Kaju AZ. I couldn't imagine our life without them!" -Amy C.
About Kajukenbo
Street Smart Self Defense for All
Kajukenbo was founded in 1947 at Palama Settlement on Oahu, Hawaii. It was developed out of a group calling themselves the "Black Belt Society", which consisted of black belts from various martial arts backgrounds who met to train and learn with each other. This was the beginning of an evolutionary, adaptive style designed to combine the most useful aspects of the arts. 
Kajukenbo Arizona introduces students to all that Kajukenbo has to offer. The curriculum includes self defense, street fighting, kata forms, and the movements that make up the foundation of the style. You will learn grappling, grab defenses, hand drills and basic sparring exercises. Kajukenbo uses what works and discards the rest. This is why Kajukenbo can offer such diverse material to people with differing abilities. Kajukenbo Arizona's ultimate goal is to help martial artists become well-rounded individuals. Traditional Kaju students gain real self-defense skills, resolve their fears and gain self-esteem.