Aloha Kaju AZ Family!
We will be re-opening on Saturday May 16th. 
For the remainder of May, we will be limiting the number of students per class.  You can reserve your spot starting now by texting Aunty Jen at 480-235-5660.  Please see the below adjusted schedule:
Mondays & Wednesday (May 18th, May 20th, May 27th)
5:30 pm Dragons
6 pm Juniors
6 pm Kickboxing
7 pm BJJ (bring a family member or exclusive rolling buddy for May)
Tuesday & Thursdays (May 19th, May 21st, May 26th, May 28th)
5 pm Dragons
5 pm Juniors
6 pm Dragons
6 pm Juniors
7 pm Adult Kaju
Saturday (May 16th, May 30th)
9 am Open Mat
9 am BJJ Open Mat (bring a family member or exclusive rolling buddy for May)
PLEASE NOTE:  We are closed Saturday May 23rd and Monday May 25th for Memorial Day. Testing for this month has been cancelled.  Early morning PIT classes and Monday night sparring will resume June 1st.  We will not be allowing visitors or new students until August UNLESS it is a friend or family member of our Ohana (meaning no one we don't know or regularly associate with).
Additionally, we prefer to limit the number of spectators and people in the lobby area.  We ask your assistance with this but will not be monitoring it (honor system).  If you are not comfortable with this situation, we totally understand and are happy to freeze or cancel your account.
We maintain the highest standards of cleanliness at Kaju AZ and will continue to do so.  Our virucides and cleaners are hospital grade.
As of now, our full schedule will return Monday, June 1st with no reservations required.
We appreciate your continued support and look forward to a great summer.  We have a new APP coming soon – accessing class availability, messages and news will be even easier. We will also be offering our once-a-year-lowest-pricing-special in August.  Please consider inviting your friends and family to try us.
As always, do not hesitate to contact us if you have any questions or comments.  #TrainStrong #StayPositive
Professor Kelly & Aunty Jennifer Corder
Kajukenbo Arizona
480-755-3008 office
480-235-5660 Aunty's cell
sifu@kajuaz.com
www.kajuaz.com
PS – Don't forget to bring in your postcard May 18th or later for a SPECIAL treat from us!!
Welcome to Our Gilbert Dojo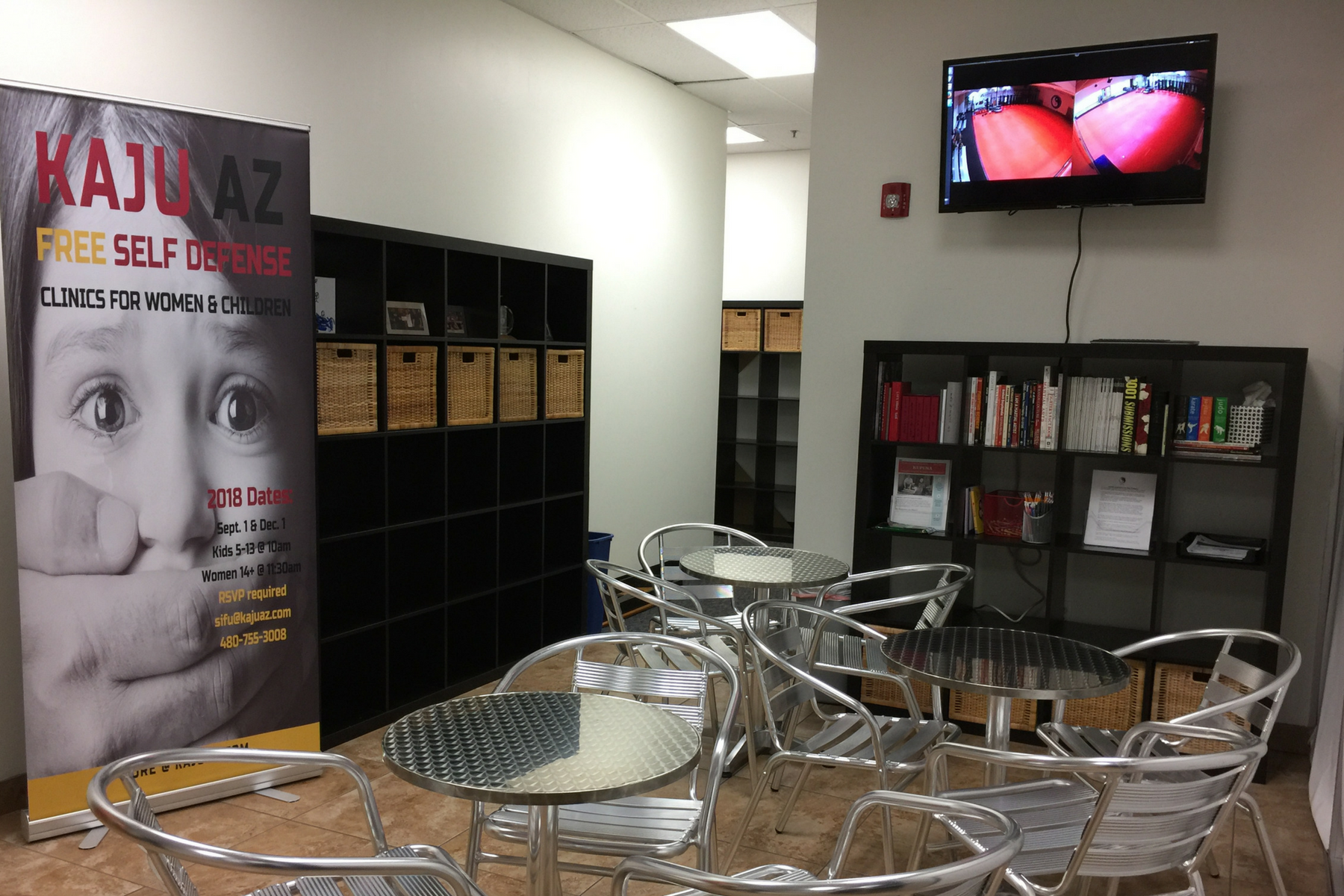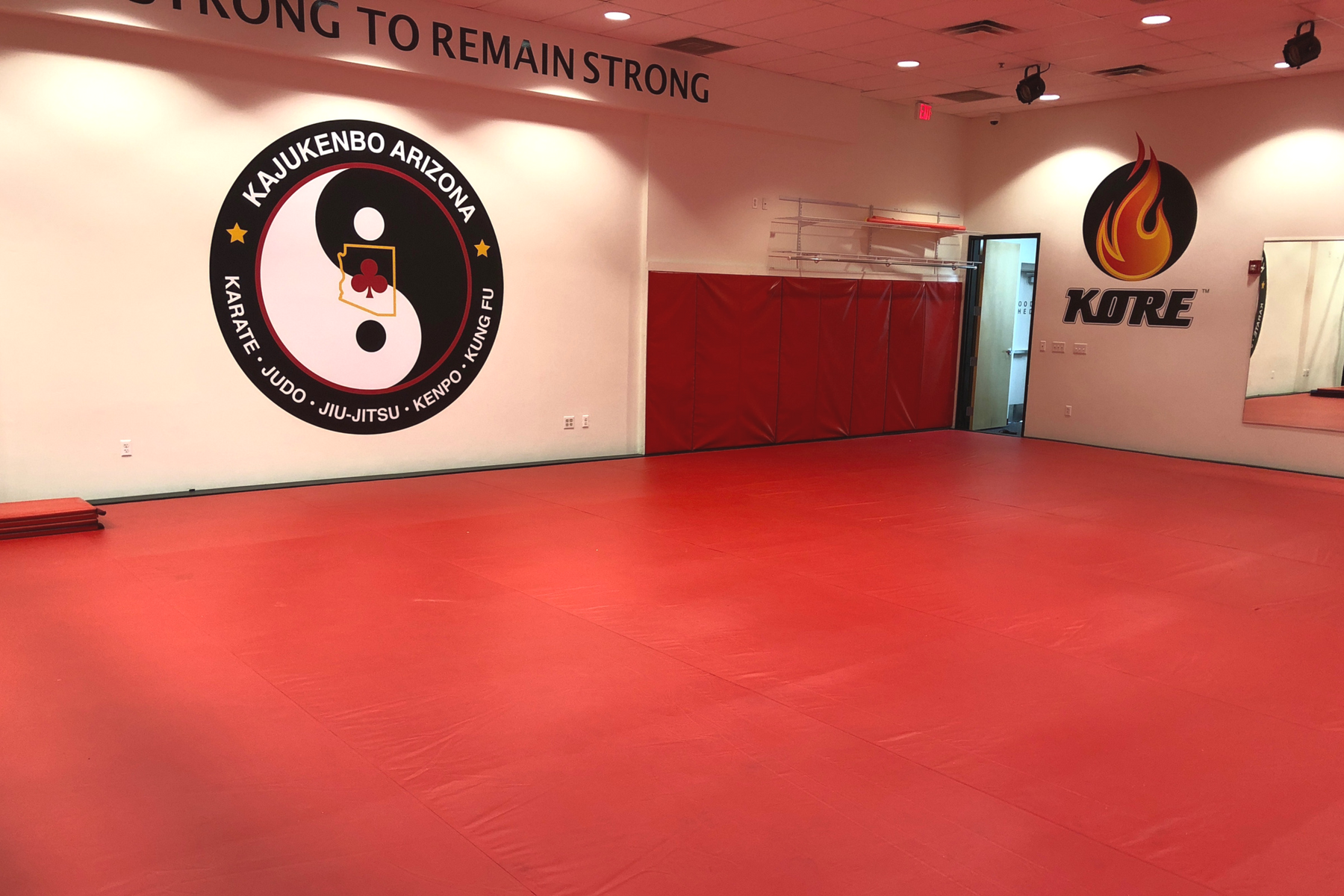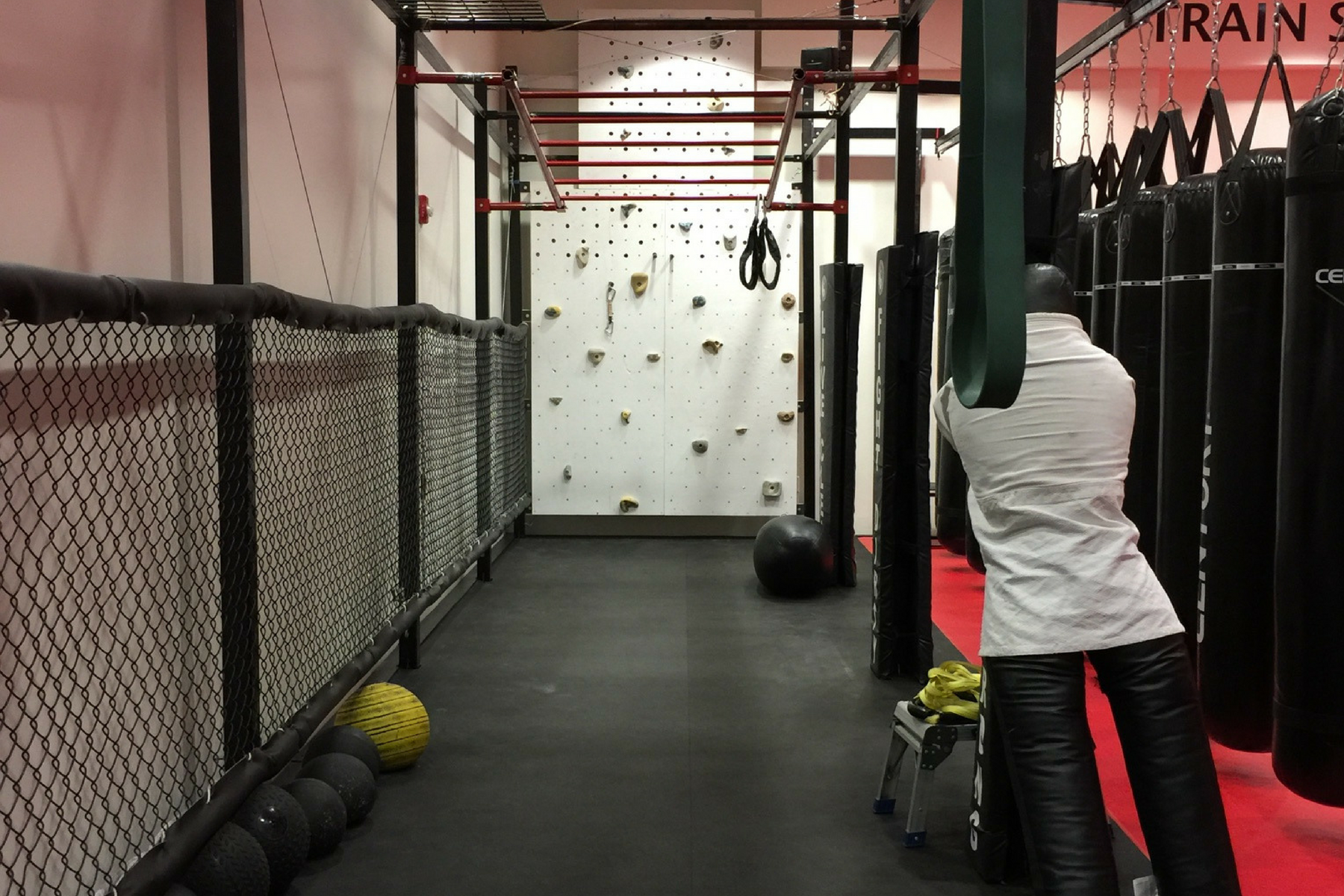 Programs at Kaju AZ
Click on an image to learn more.
"Kaju AZ has been an integral part of my whole family's life for many years. Yes, the martial arts training and physical fitness components are great, but often more valuable are the life lessons we learn. I constantly receive unsolicited compliments on my 3 teenagers on their work ethic, respect, and leadership skills – all of which have been developed and honed by the amazing instructors at Kaju AZ. I couldn't imagine our life without them!" -Amy C.
About Kajukenbo
Street Smart Self Defense for All
Kajukenbo was founded in 1947 at Palama Settlement on Oahu, Hawaii. It was developed out of a group calling themselves the "Black Belt Society", which consisted of black belts from various martial arts backgrounds who met to train and learn with each other. This was the beginning of an evolutionary, adaptive style designed to combine the most useful aspects of the arts. 
Kajukenbo Arizona introduces students to all that Kajukenbo has to offer. The curriculum includes self defense, street fighting, kata forms, and the movements that make up the foundation of the style. You will learn grappling, grab defenses, hand drills and basic sparring exercises. Kajukenbo uses what works and discards the rest. This is why Kajukenbo can offer such diverse material to people with differing abilities. Kajukenbo Arizona's ultimate goal is to help martial artists become well-rounded individuals. Traditional Kaju students gain real self-defense skills, resolve their fears and gain self-esteem.