Head Instructor
Professor Kelly Corder
Professor Kelly Corder realized a childhood ambition and began training in 1993. He was naturally drawn to Kenpo Karate self-defense. He originally trained in American Kenpo until his instructor moved, then found Grandmaster George Lim. He received his basic training in Hawaiian Kenpo Karate under the instruction of Grandmaster George Lim, who received his black belt from Marino Tiwanak of CHA-3 Kenpo. Grandmaster Lim was also influenced by Grandmaster Allen Abad and was promoted to 8th Degree by Sijo Emperado.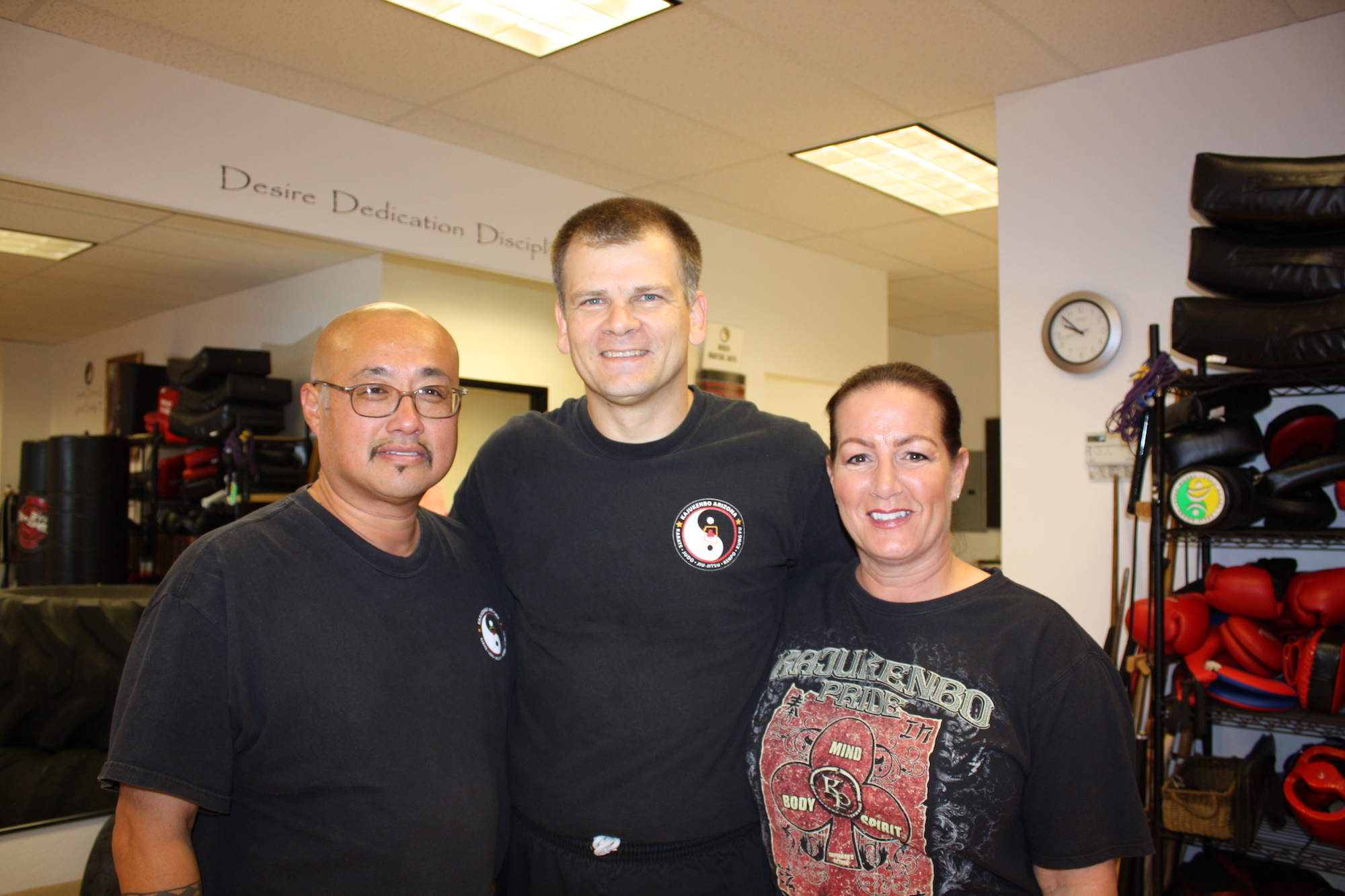 Professor Kelly was honored to receive a 5th Degree Promotion by the late Grandmaster Allen Abad in February of 2009 in Kenpo / Kajukenbo. Allen Abad was a mentor to Kelly and visited the Kaju AZ Mesa school during the evening to watch Kajukenbo. Professor Kelly was honored to be one of Grandmaster "Shi-Zu" Allen Abad's last promotions before he passed away in April, 2009.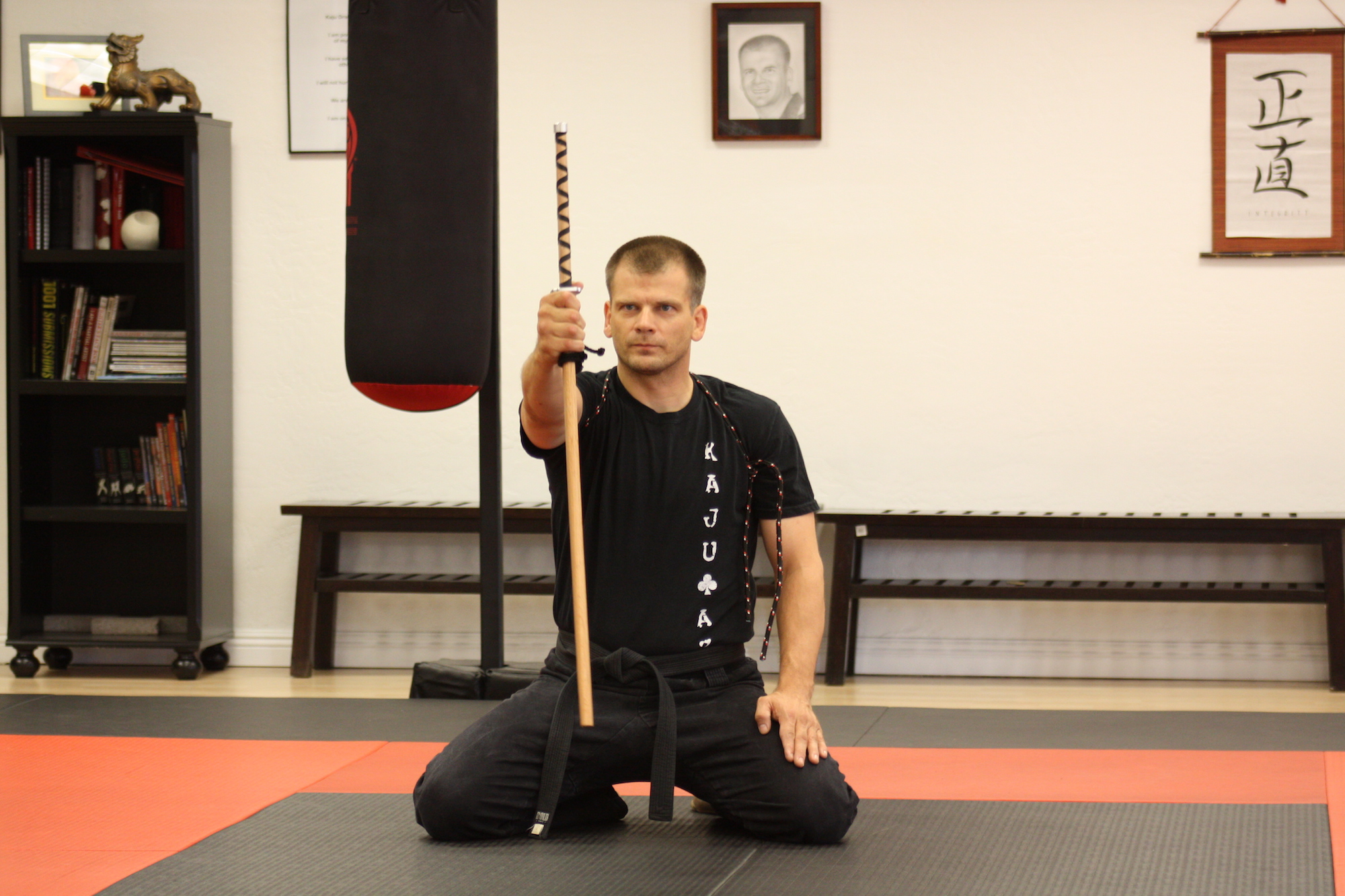 Modern martial arts and training techniques are developed continuously. Kajukenbo itself was founded under a principle of keep the best, discard the rest. In seeking out additional training techniques to improve our existing Kajukenbo training, Professor found the Pit Master, John Hackleman. Professor (and Kaju AZ) has been affiliated with the Pit under John Hackleman since 2007. Professor Kelly applies the modern day mixed martial arts (MMA) mentality of the Pit to the existing effective and destructive techniques of Kajukenbo. Professor enjoys travelling to San Luis Obispo in California and training at the Pit Headquarters and meeting and working with MMA celebrities like Chuck Liddell, Glover Teixeira, Court McGee and others. He is a Third Degree Black Belt under Kumu John Hackleman and currently has several Black Belt Students training under him for their Pit Black Belts.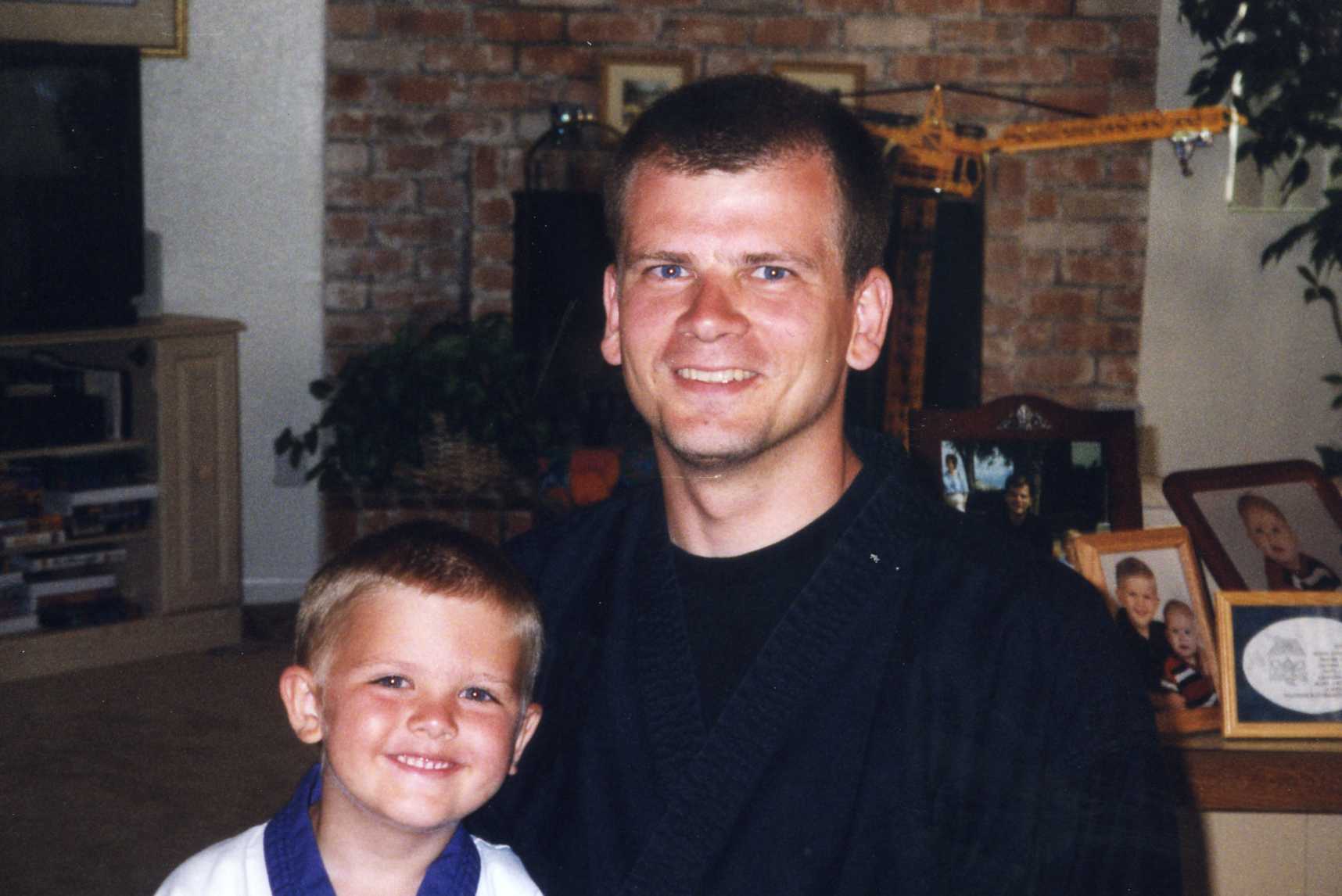 Professor Kelly added to his martial arts knowlege by training under Professor Sal Banuelos in the Kajukenbo system and was promoted to 2nd Degree Kajukenbo Black Belt by Professor Sal Banuelos, under the lineage of Ahgung Tony Ramos. Professor Banuelos was promoted to 8th Degree by Grandmaster Gary Forbach in 2007.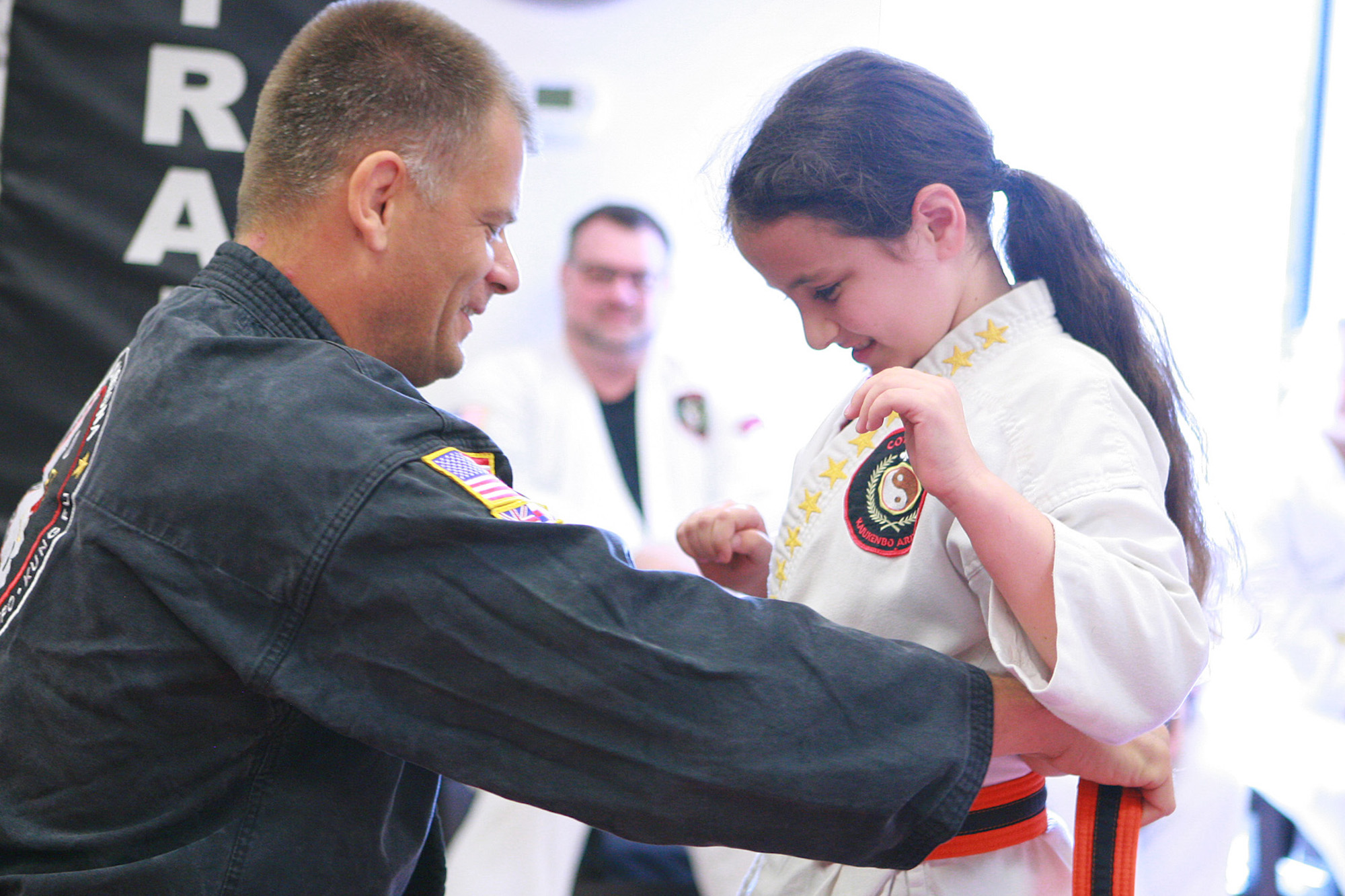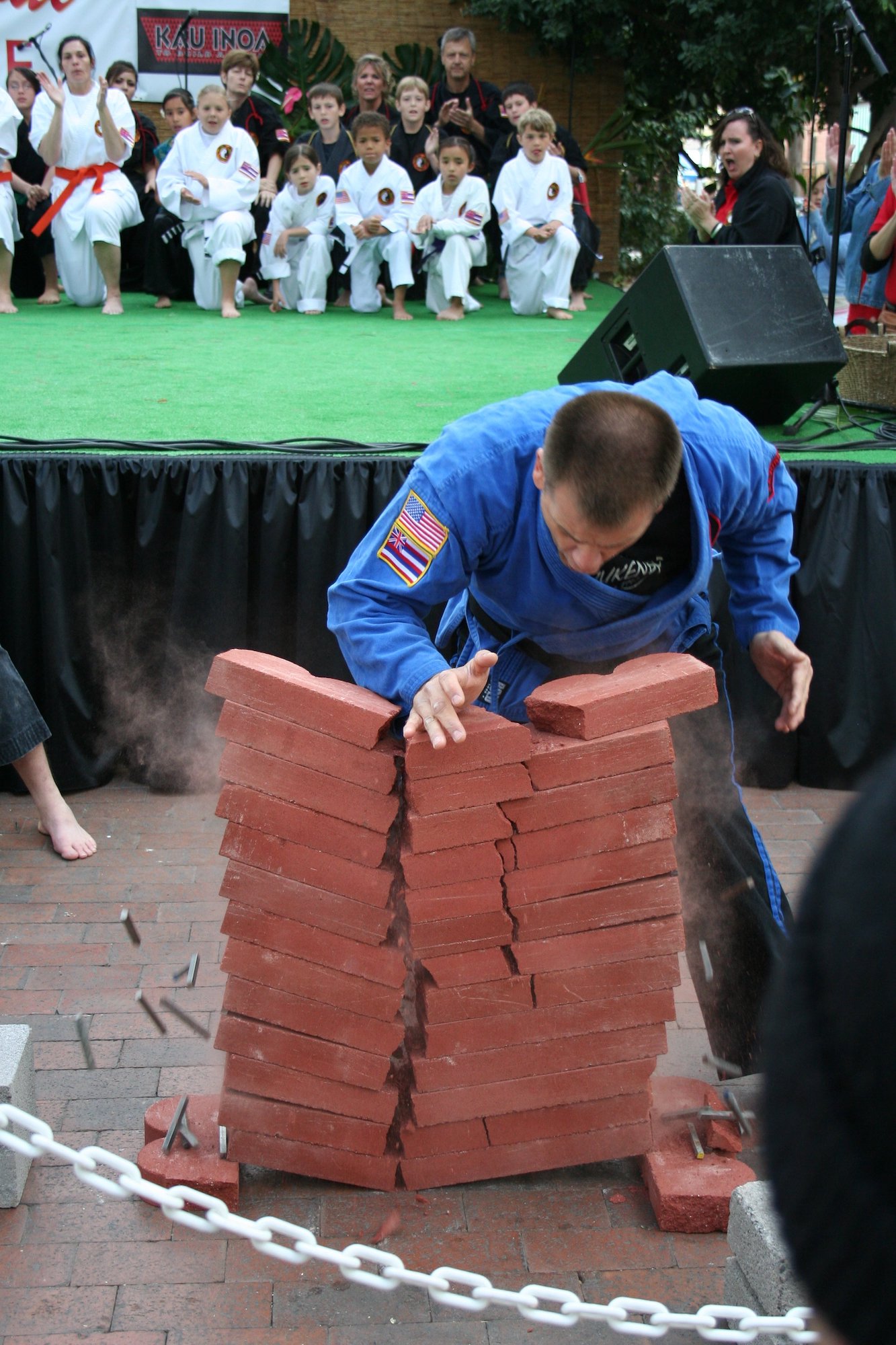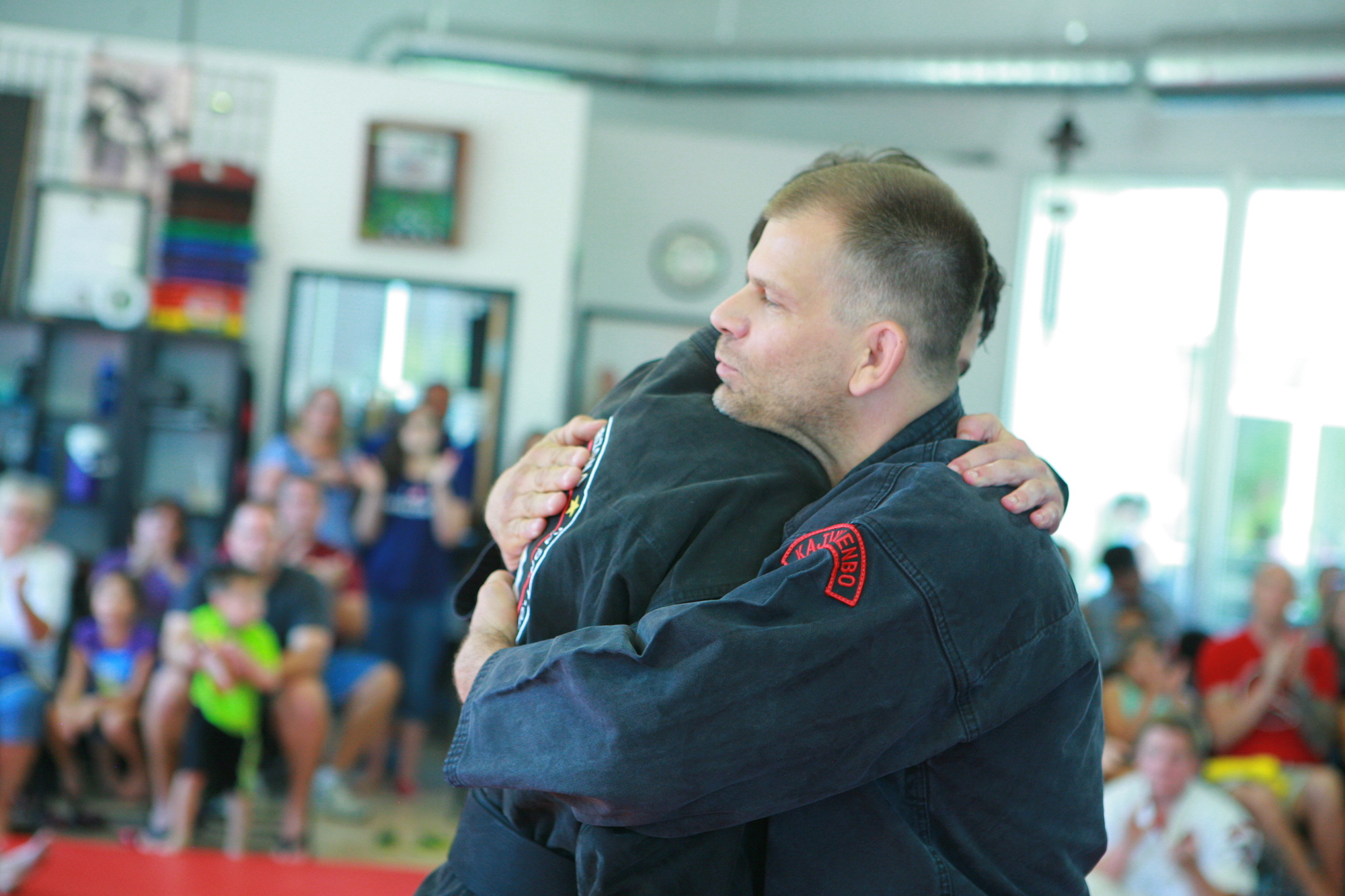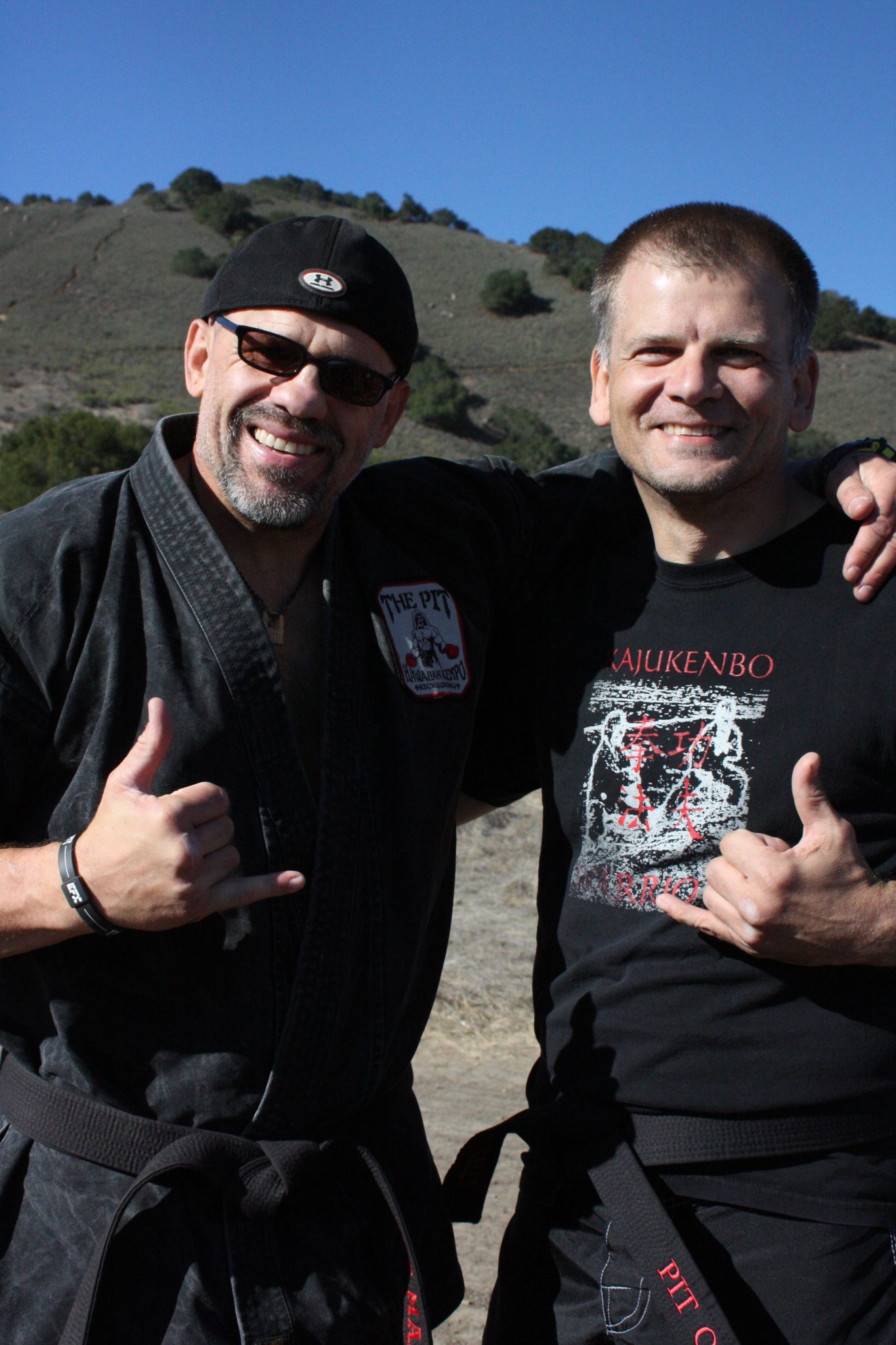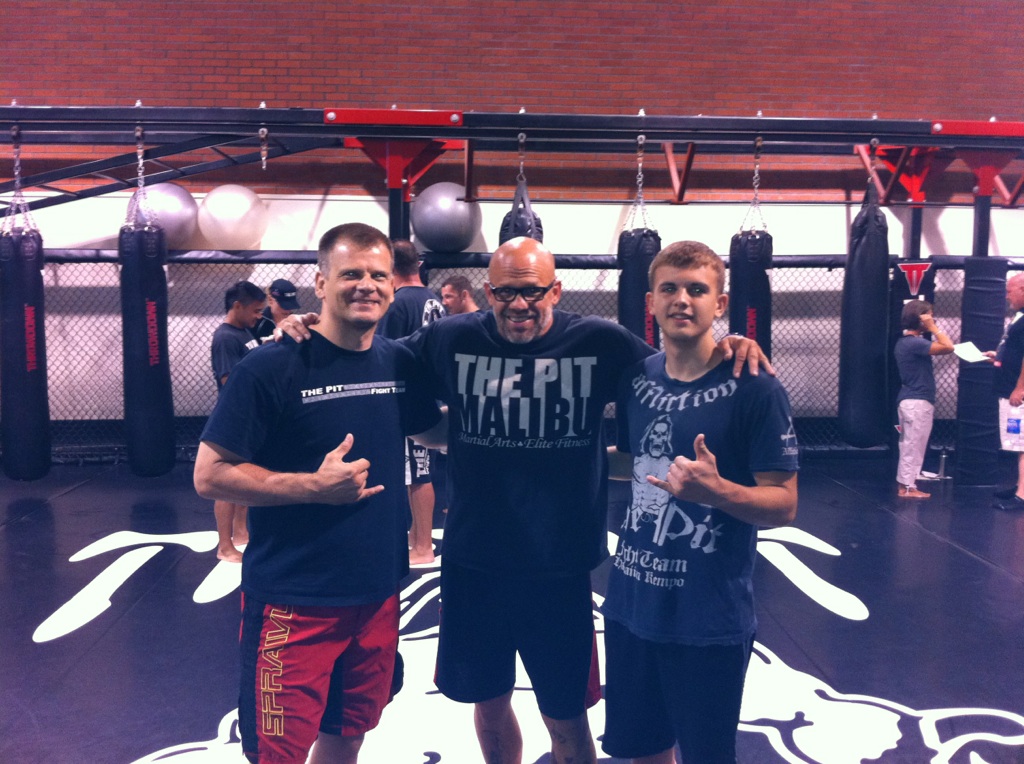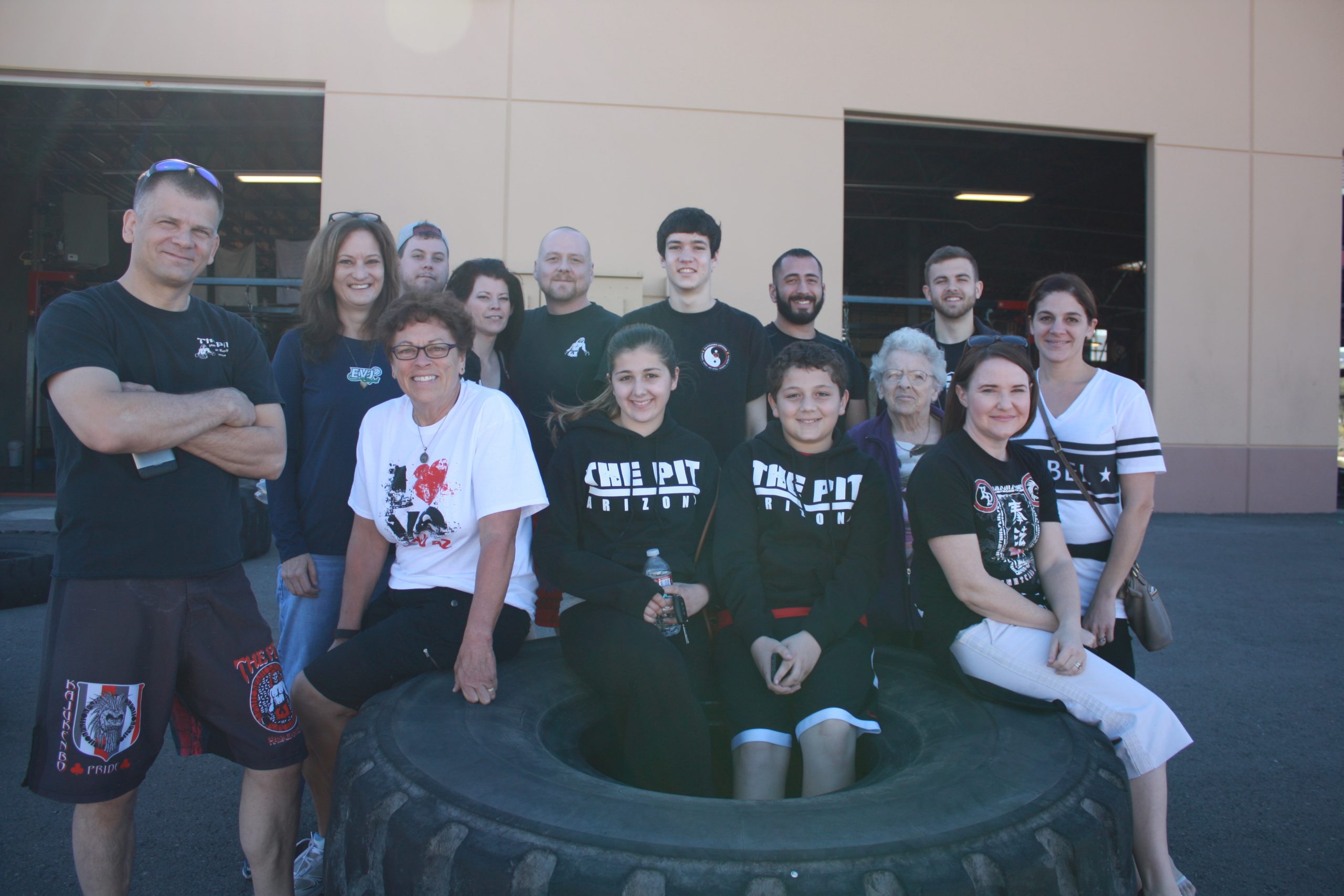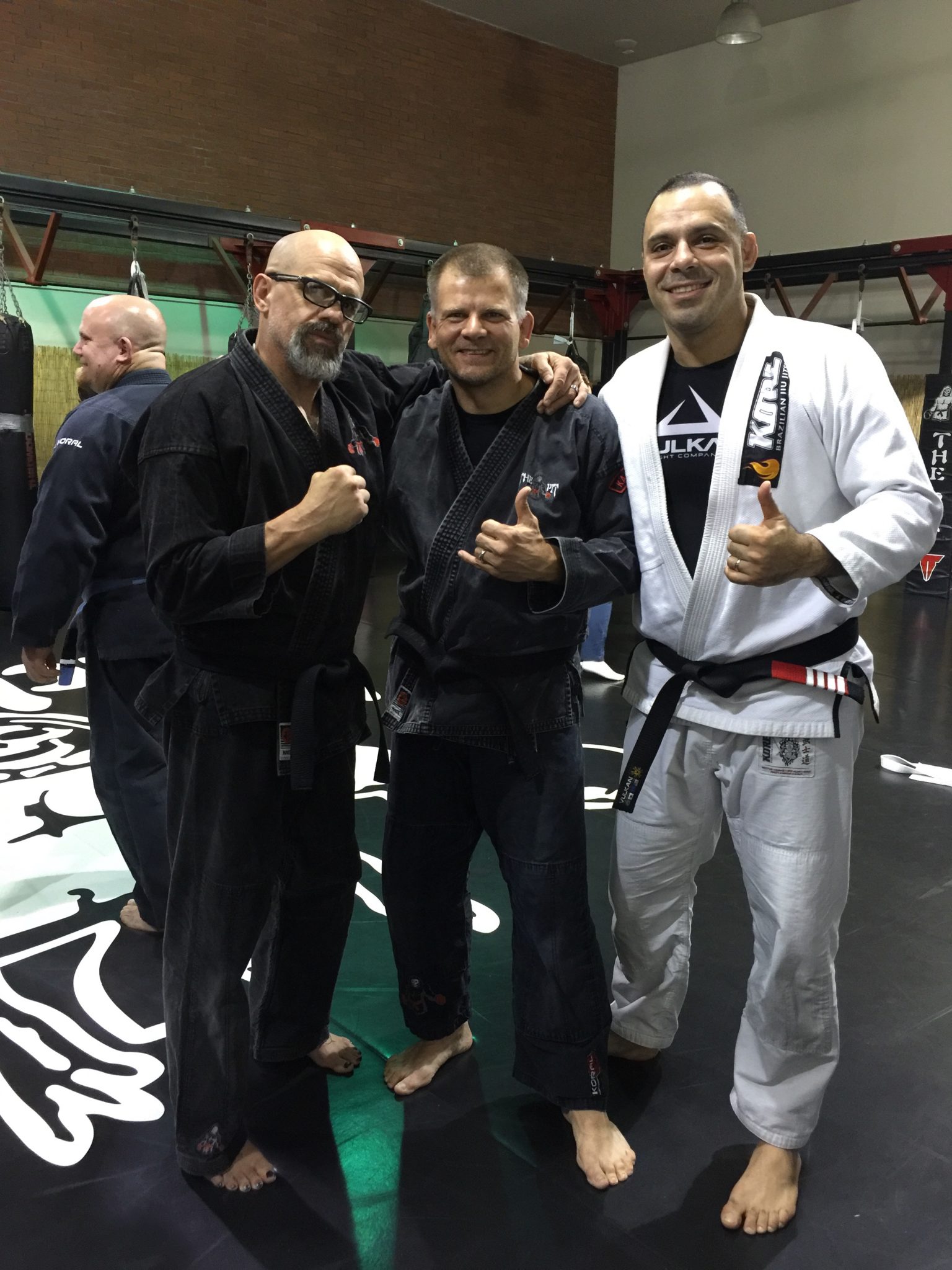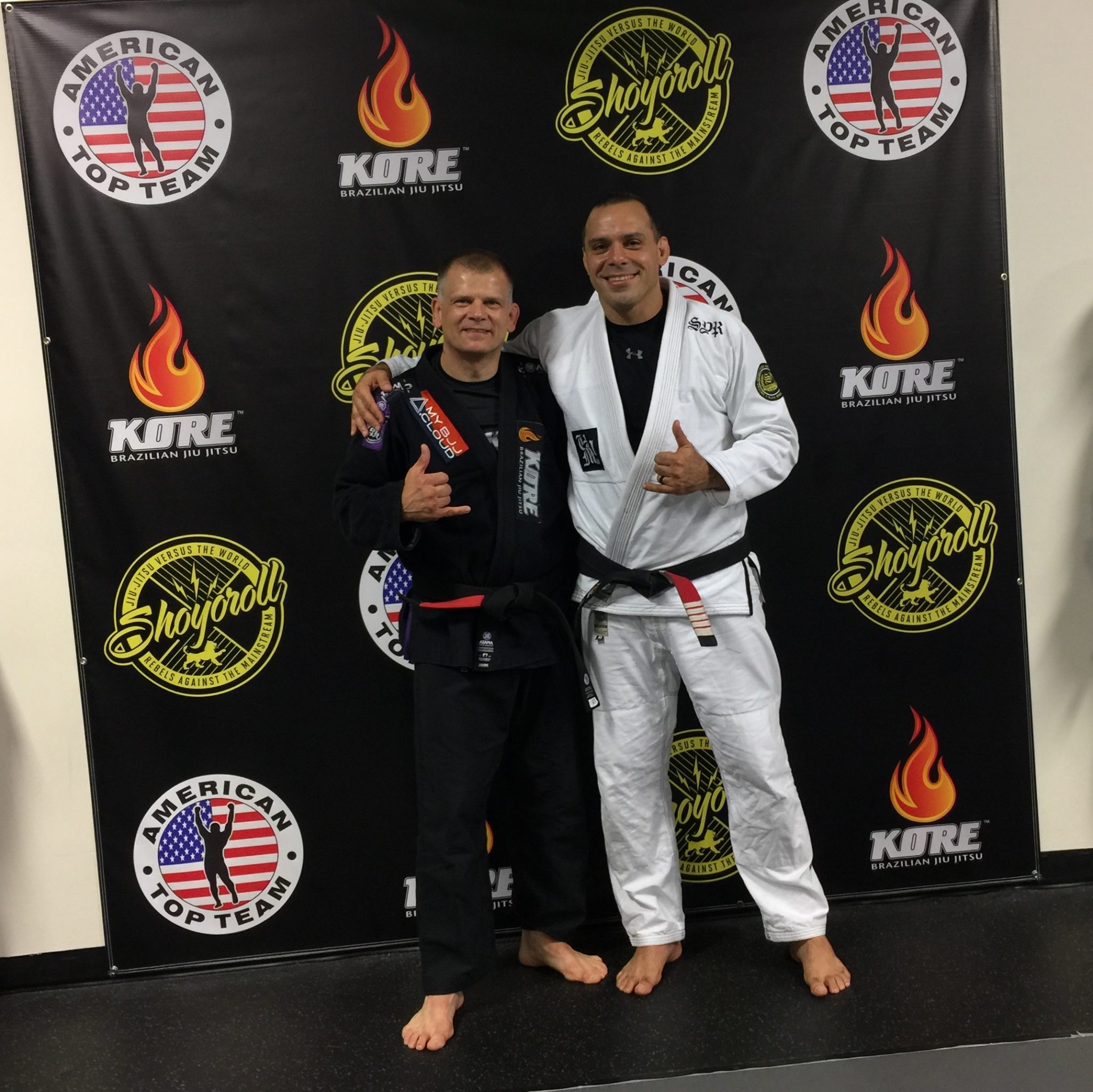 Professor Kelly currently trains in Brazilian Jiu-Jitsu and is affiliated with Master Luigi Mondelli of Kore Brazilian Jiu-Jitsu and Martial Arts (American Top Team) holding the rank of Black Belt in Brazilian Jiu-Jitsu. He won a Gold Medal in his age and weight division at the Pan Nationals Tournament in 2010.
Professor continues to compete in major tournaments such as IBJJF Pans Nationals and IBJJF World Masters and has won multiple medals.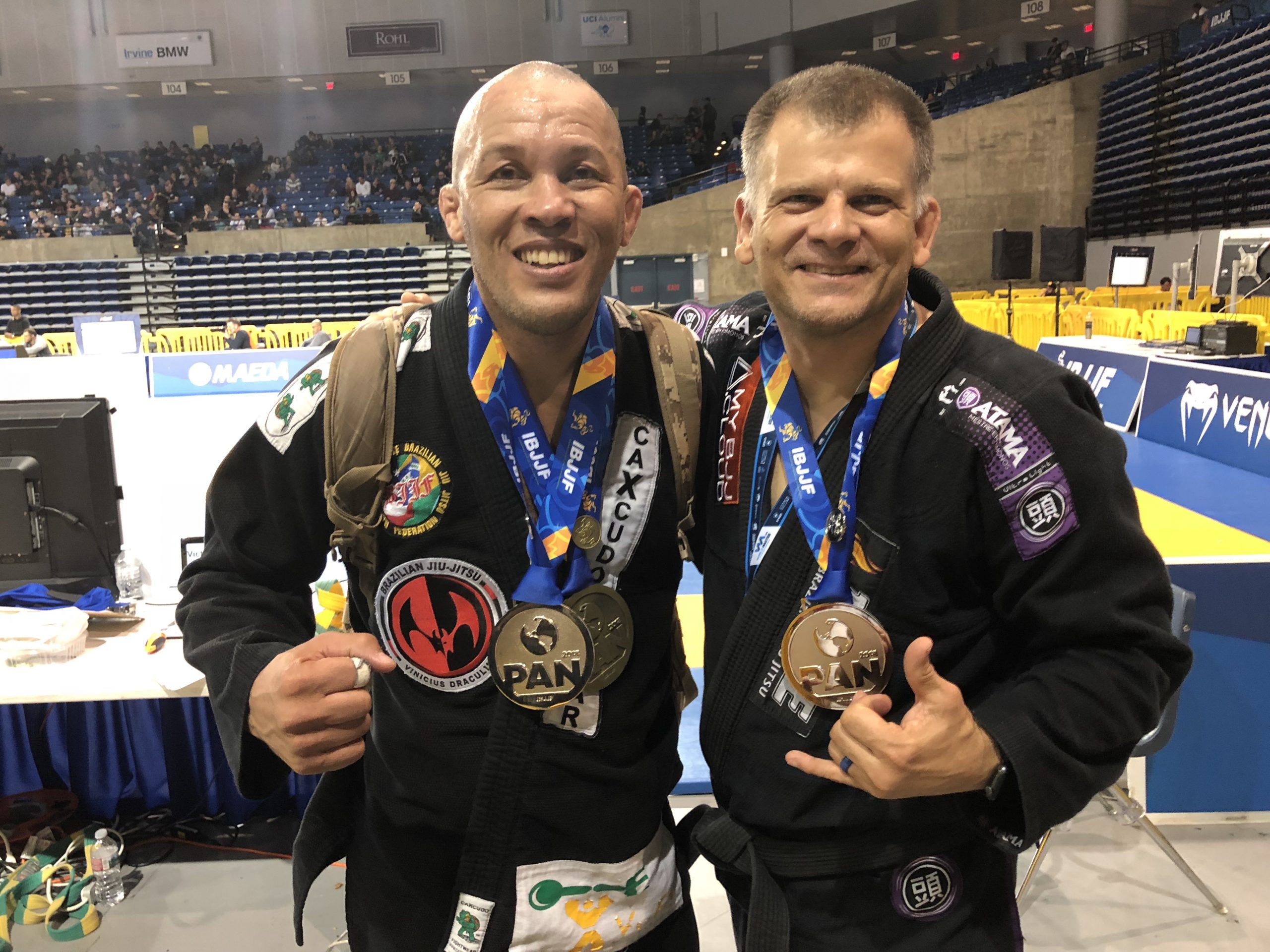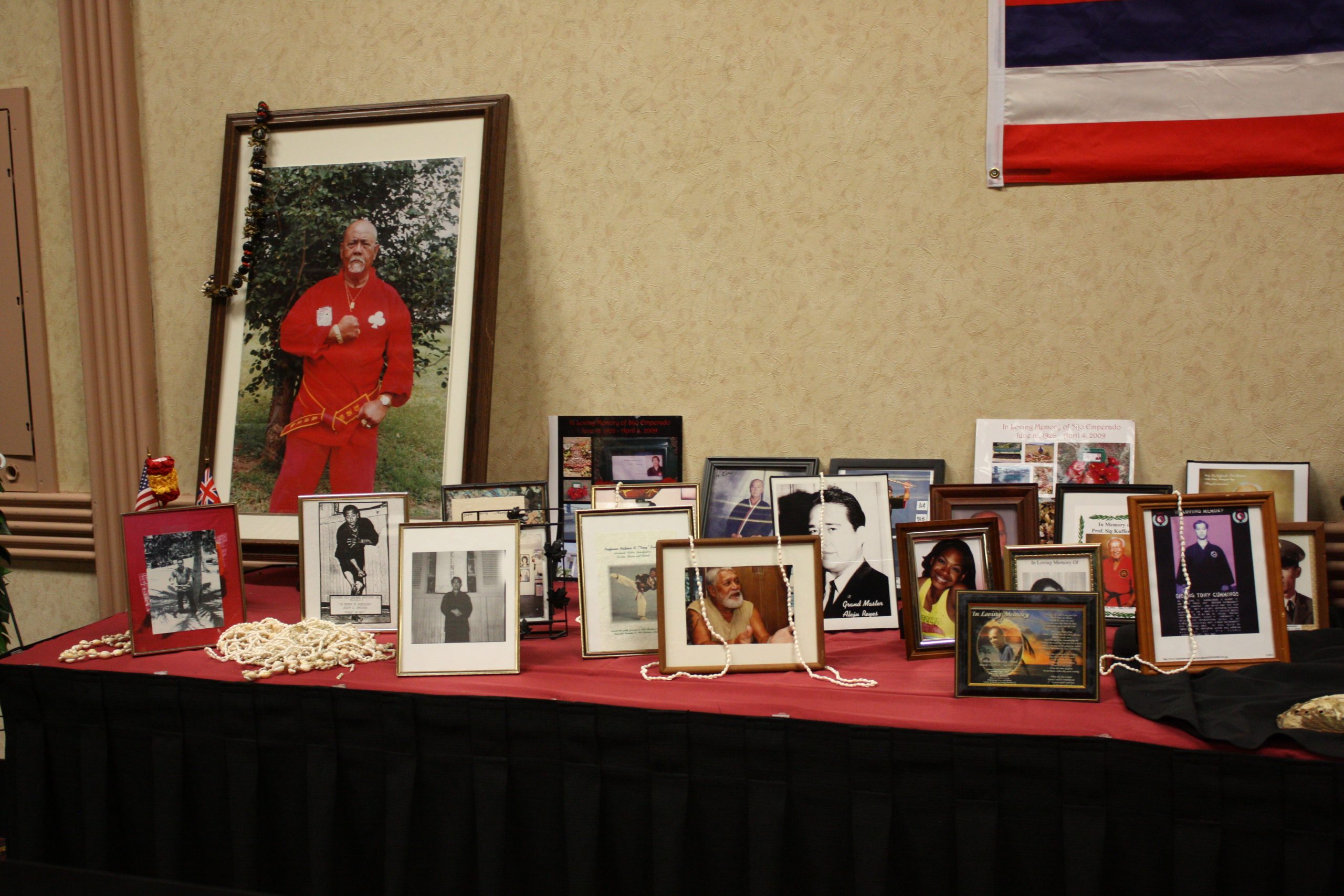 Professor Kelly has been honored to have spent time with Sijo Emperado numerous times prior to Sijo's death in 2009. It was an honor to be able to uki for Grandmaster George Lim in front of Sijo in 1999. In 2008 Professor and his family traveled to Maui to visit Sijo. That trip was very important and memorable to him and fueled his desire to honor Sijo in the best way possible.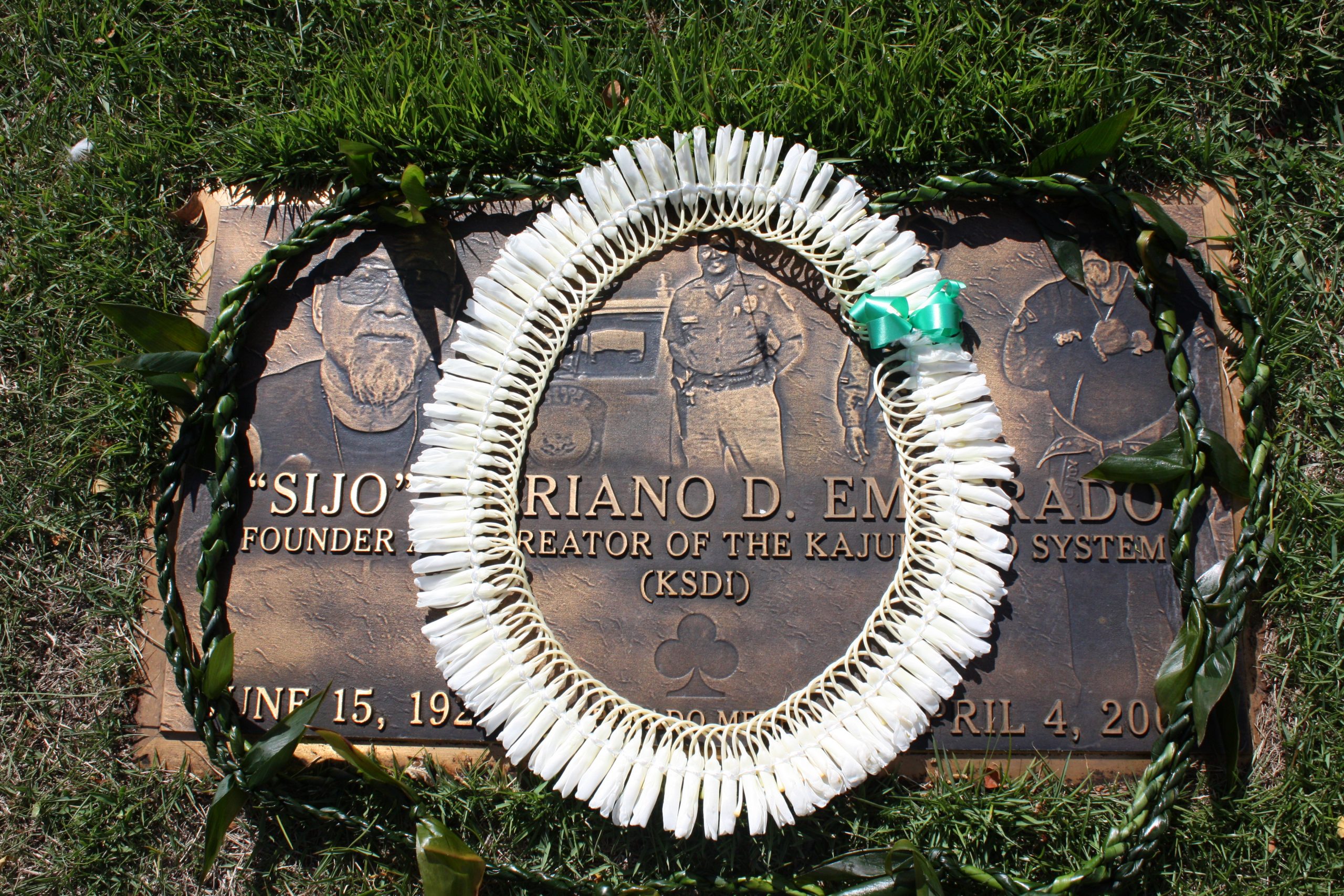 Professor Kelly's training philosophy is simple: always give more than you get. To Professor, training is a lifelong pursuit and he is always working to improve his skills. He was honored to be inducted in the Kenpo Hall of Fame in August 2011 at Tracy's Gathering of Eagles.
Professor Kelly is also involved with the Boy Scouts of America and enjoys traveling, rappelling, rock climbing and spending time with his wife and two sons, who also train in Kajukenbo. He recently completed a "Tough Mudder" competition with the Kaju AZ Ohana Team and has done so multiple times, including the 'Tiughest Mudder' and 'World's Toughest Mudder'.