The Latest News from Kaju AZ
Kaju AZ Consolidates Into One Larger Facility in Gilbert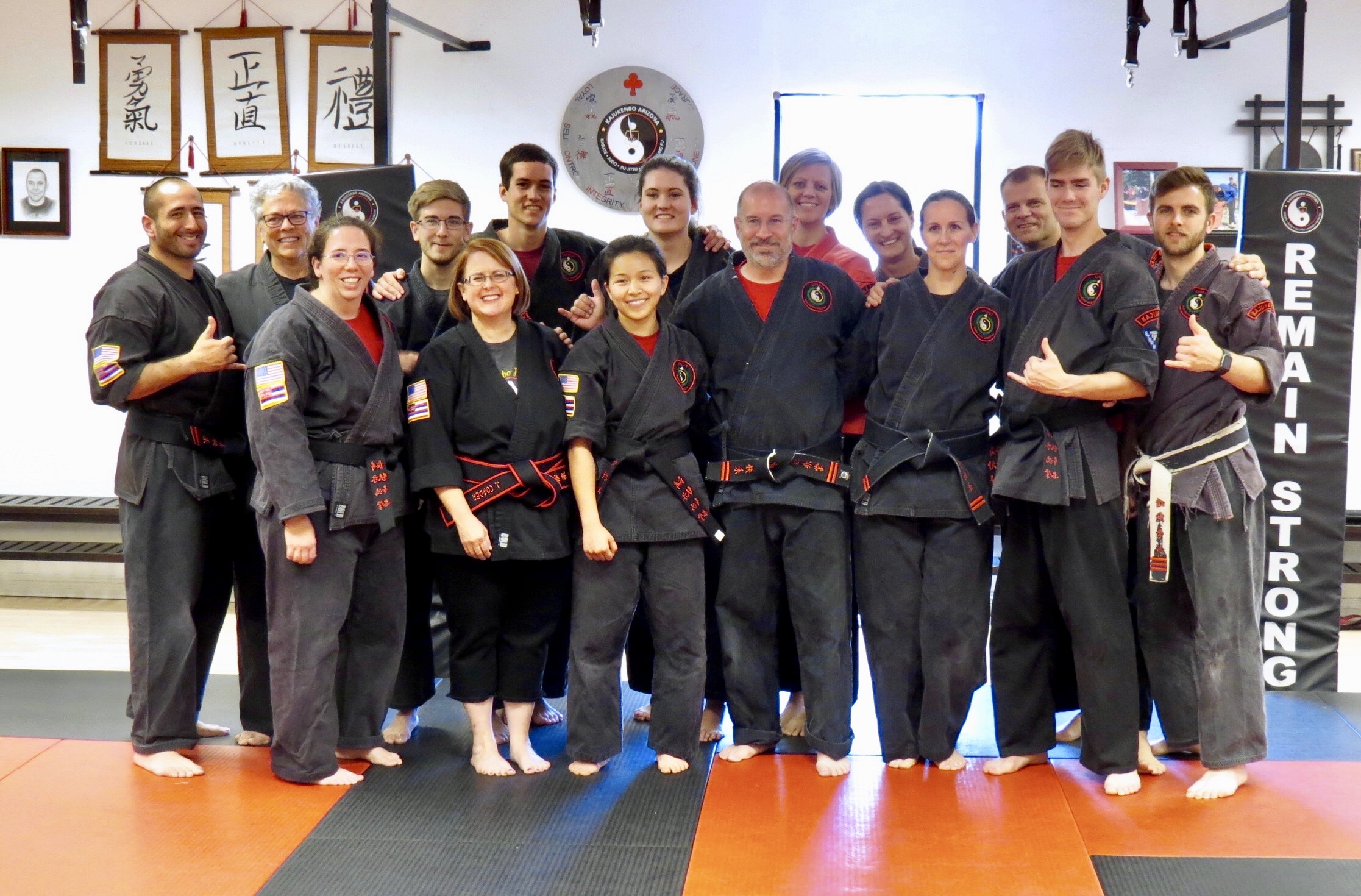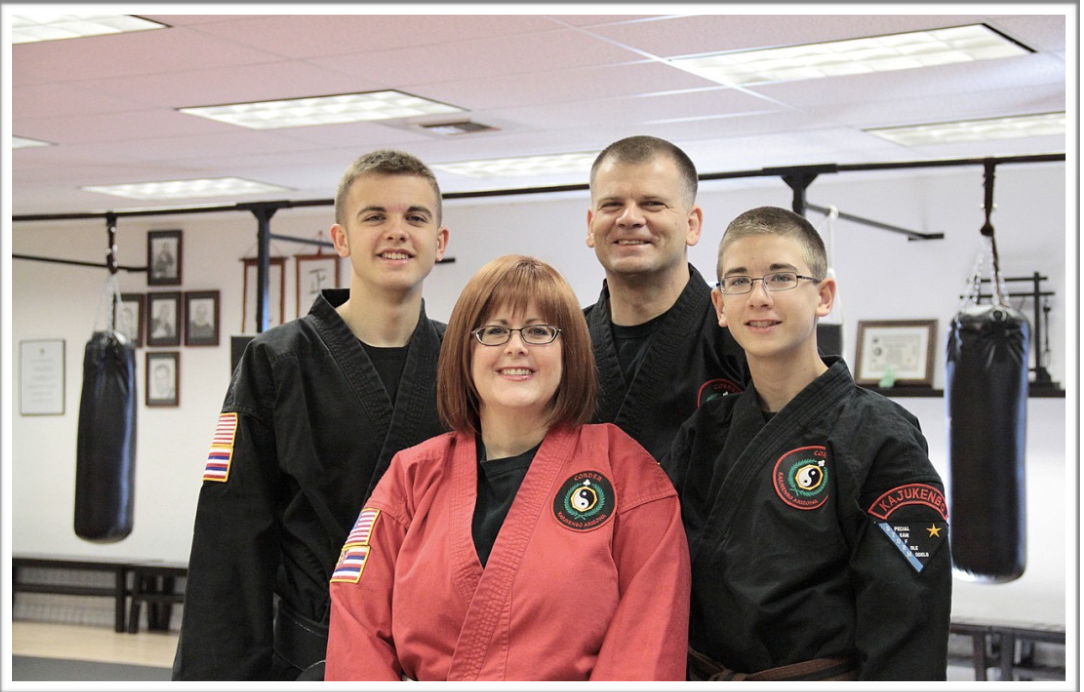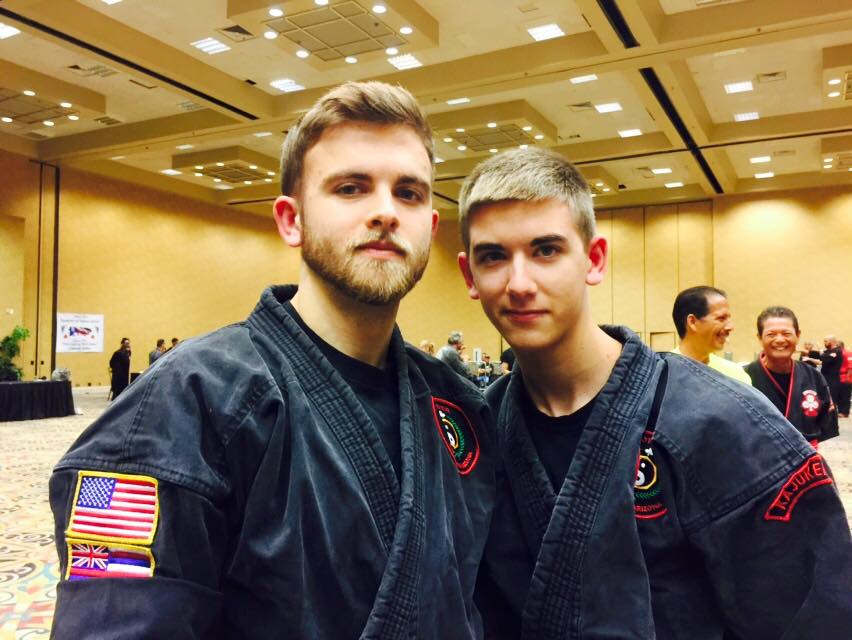 The new Kajukenbo AZ in Gilbert opened on Saturday, August 4, 2018. The well-established Mesa- and Gilbert-based martial arts studio, nicknamed Kaju AZ, is relocated and consolidated into one spacious new facility at 888 S. Greenfield Road. The move was necessary to keep up with the growth of the local, family-owned business and comes just in time for the bustling back-to-school season.
Husband and wife team, Kelly and Jennifer Corder, along with sons Nicolas and Cameron, have offered classes in the East Valley for about 20 years. Kajukenbo is known as America's first mixed martial art, created in Hawaii in 1947 and utilized the best of five traditional styles.  Kaju AZ blends traditional Kajukenbo with Hawaiian Kenpo from John Hackleman of The PIT (who has trained Chuck Liddell and Glover Texiera among others) and and Brazilian Jiu Jitsu from American Top Team's Luigi Mondelli.
The training is for anyone in any shape and of any age. A great deal of emphasis shared with all students is placed on anti-bullying techniques, self-defense in realistic scenarios by means of kicks, grabs, holds and methods of using ordinary objects as weapons. The goal is for each person who is trained at Kaju AZ to be aware, confident and prepared to defend him/herself in everyday situations. "[In addition to] age appropriate techniques, we also teach our kids to become goal-oriented, strive for academic excellence, increase their self-confidence and develop a fitness-for-life mindset," notes owner Jennifer Corder.
"This is a place you feel proud to say you train in," says security specialist Neal Doucette of Cox Business Security Solutions, who is installing closed circuit cameras so that parents can keep tabs on their children from the lobby (and other security features). The compliment makes both Corders smile. "It was exactly what we were going for when we designed it. We call our students and their families Ohana. Ohana means family in Hawaiian and so feeling good about where you and your kids spend your time is essential."
 There are classes twice a week for youth aged five through 15, along with weekly open mat opportunities. "We love how much the Mesa and Gilbert communities have embraced us over the years and are extremely thankful for the tremendous growth in our class sizes," says Professor Kelly Corder, owner and head instructor at Kaju AZ. "After much deliberation, we decided to find a location that could equip us with the best opportunity to teach and develop our students on a grander scale than ever before. It has become our new home."
Additionally, each year Kaju AZ offers free quarterly self-defense seminars for women and children, along with orchestrating an annual blood drive in partnership with the Red Cross. Quarterly community involvement and philanthropy attitude are two concepts the Corder's strive to exhibit in everything they do. 
About Kaju AZ 
Kajukenbo originated in Oahu, Hawaii in 1947. The discipline began with black belts across several styles of martial arts coming together to train and learn from each other. Today the Gilbert location offers students a wide array of courses including self defense, street fighting, kata forms and more.  A strong emphasis is placed upon learning life-saving techniques to ward off attackers in realistic situations, along with methods to combat bullying and improve self esteem. Kaju provides free quarterly self defense classes to its community as a way of giving back and protecting its neighbors. Professor Kelly has 25+ years of experience and a well established history of training with some of the greats, including John Hackleman, Chuck Liddell, Court McGee and many others.